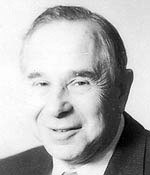 FOOTLOOSE AND…
Yes, it is crying over spilled milk at this point, but the irrational snub by the selection committee of the Pro Football Hall of Fame of Bill Parcells recently was a big, fat mistake. Obviously, many of the 44 voting "experts" took Parcells' sometime habit of brash behavior to the media as more important than his wholly impressive coaching record.
Laid out simply, "Tuna" racked up two Super Bowl victories, three National Football League conference championships and guided four different franchises to the playoffs. And, Parcells' coaching acumen has also produced eight head-coaching Super Bowl rings for his formerly chosen coaching assistants. They include Tom Coughlin of the Giants and Bill Belichick of New England.
Will Parcells eventually make it into football's Hall of Fame? Chances are, especially with the nationwide backlash over the recent vote, that Tuna will get elected in a future year. The 2012 class of electees included Jack Butler, Dermonti Dawson, Chris Doleman, Cortez Kennedy, Will Roaf and Curtis Martin. That overall list of worthies will blow no one's mind. Parcells instead of (pick one) would have given far greater legitimacy to the vote.
One final argument for Parcells: Hall of Fame coaching selections from the yeoman years of the Tuna include Joe Gibbs, Bill Walsh and Marv Levy. Parcells' record against the trio in playoff games was four wins and a single loss. Does that kind of tell a story?