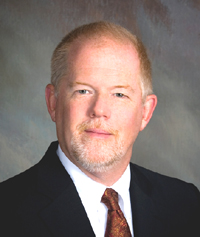 Elite Networking Pros has announced the addition of its newest member, Woody White.
White (shown above) is the CEO of Pin Point Strategic Solutions. Pin Point specializes in business advisory services that include financial/strategic practice planning and modeling, P&L/profit management, staff leadership training and development, business startup and compensation modeling. Pin Point serves clients in all business lines with the goal of forming a lasting relationship that will help your business develop a strong bottom line. Pin Point has a mission of "providing proven solutions for today's challenges."
White has over 30 years of experience in finance, strategic planning and business development. He has served as the chief financial officer at several hospitals with direct responsibility for financial operation and budgets up to $500 million. He also previously served as the executive director for a 35-member employed physician practice including the day-to-day management of 10 clinics. White has extensive experience in planning and developing several growth projects including business startup, building expansion, economic development and strategic modeling.
Elite Networking Pros brings together a group of Palm Beach County business owners and professionals who are truly best-in-class in their respective industries. Its members bond together to help each other succeed in business.
Belonging to Elite Networking Pros is like having a team of salespeople working for you. Every member interacts with friends, clients and business associates who could use your products or services. They will refer you with confidence because of the trust that builds as a result of being a part of Elite Networking Pros.
Elite Networking Pros meets every Friday morning for breakfast from 7:30 to 9 a.m. in Royal Palm Beach.
For more information about the club or to attend one of its weekly meetings, visit www.elitenetworkingpros.com.