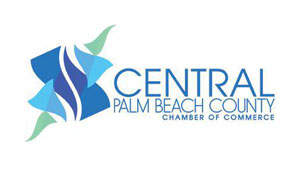 Members of the Central Palm Beach County Chamber of Commerce's Economic Development Task Force were concerned Wednesday that anti-development sentiment in Wellington could have repercussions for development in nearby municipalities.
Vice Chair of Economic Development Carol O'Neil updated the task force on the situation with the controversial Equestrian Village project, noting that the contentious commercial component had been removed from the project.
No task force members from Wellington were present.
Task Force Member Nat Roberts said he was concerned that businesses looking into the area might assume that the western communities are "anti-business."
"Some people don't even realize that there are office parks and other businesses out here," he said. "I don't want people getting the impression that we are against business development."
The task force was also concerned about a proposed charter referendum that would require a unanimous vote by the Wellington Village Council for land development regulation changes in and around the Wellington Equestrian Preserve.
Vice Chair Frank Gonzalez noted that the opposition to the commercial development of Equestrian Village and areas surrounding the preserve was not ordinary opposition.
"The opposition had very deep pockets," he said.
But Roberts said that fact made it even more important to stress that central Palm Beach County is business-friendly. "We need to contain the anti-business message to one small location," he said.
Greenacres Mayor Sam Ferreri agreed. "Unfortunately, that message is already spreading," he said.
Gonzalez said that the task force should promote business successes such as Aldi coming to Royal Palm Beach, Palm Beach State College in Loxahatchee Groves and more. "We need to focus on the things that are working," he said.
Roberts agreed. "We need a message emerging from this area saying that you can invest here, you can bring your business here, and you will certainly have support," he said.
In other business, the task force welcomed representatives from the City of Lake Worth to the committee.
Representatives include City Manager Michael Bornstein and Economic Development Manager Dolores Key.
Key said that she would be looking to the task force to help support Lake Worth in getting an urban enterprise zone declaration.
"We have a high unemployment rate," she said. "Ninety-nine percent of our students are on free or reduced [price] lunch."
Key said that an urban enterprise zone designation would mean that investors who bring business to the area would get tax and regulatory relief.
"Those are two things that could be conduits to help encourage businesses to come to the area," she said.
Though there is space available, Key said that the area needs additional help attracting business and hoped the task force could be of help.