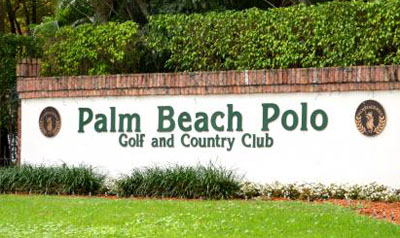 After three years of litigation on the issue, a judge ruled last month that developers must turn over control of the Palm Beach Polo Property Owners Association to residents of the community.
Palm Beach County Circuit Court Judge Timothy McCarthy ruled Wednesday, Nov. 21 that control of the association should have been turned over to homeowners by developer Palm Beach Polo Holdings Inc. as of Jan. 1, 2005, based on the number of homes platted for construction.
"The Master POA should have been turned over to the homeowners at the next annual election, which would have taken place in March 2005," McCarthy wrote.
The lawsuit is one of two filed by residents against Palm Beach Polo Holdings, which is owned by developer Glenn Straub.
"It's a huge decision," said attorney Howard Coates, who represented the residents. "It takes a large community that has been under developer control for in excess of 30 years and puts control of the property owners association into homeowners' hands."
Coates, who also sits on the Wellington Village Council, said that Palm Beach Polo Holdings had been able to appoint five members to the POA board but that the ruling means it will be able to appoint only one.
"That means residents are going to have much more control over the operations of the community and the payments of its expenses," Coates said.
Straub said that he plans to appeal the decision but believes the lawsuit came about because residents were unhappy when his management company began assessing for maintenance.
"We provided these services for years and didn't charge a penny for it," Straub told the Town-Crier last week. "We have two full-time people who pick up trash, clean up the lakes and trim trees."
Coates disagreed with that assertion.
"We're representing 19 homeowners' associations in Palm Beach Polo, which is about 700 property owners," he said. "We're long past the point where they can say that this is about a handful of disgruntled residents."
Coates said this lawsuit came about as a result of another suit, filed by residents in 2007, which is still being tried.
"They sued the developer for breach of contract," he said. "During the discovery phase, it was uncovered that turnover should have occurred in 2005. They [the residents] had asked about turnover for years and were told it had not been met. When attorneys got involved, they concluded that it had been met."
But the two sides disagreed about whether the development threshold had been met to necessitate turning over the association.
Community bylaws set a 95 percent threshold for turnover, but residents said it was 95 percent of lots owned, while Palm Beach Polo Holdings said it was 95 percent of lots available for construction.
"Our position was when you calculate the 95 percent, you only count platted lots," Coates said. "They were claiming that you have to look at the total lots."
McCarthy wrote that public records showed 96.5 percent of the units had been sold as of Jan. 1, 2005.
"There were 1,177 platted lots… of which 1,136 had been purchased by owners from [Palm Beach Polo Holdings], leaving Holdings with 41 platted units," McCarthy wrote. "This equates to 96.5 percent of the residential units having been sold… at which time the turnover threshold had been reached."
But Straub disagreed with the findings. "We weren't done developing [in 2005]," he said. "We calculated it to be about 85 percent. Since then, we've developed more streets and more properties."
Straub reiterated that his representatives plan to take this to the appellate court.
"We'll follow the directions handed down from the court," Straub said. "But we plan to take this to the appellate court. In the meantime, we'll play with the cards that we've got. Sometimes that is good enough."