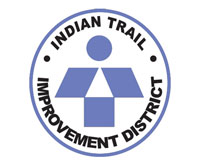 Tallahassee lobbyist Dave Ramba updated the Indian Trail Improvement District Board of Supervisors last week on issues he considers important for The Acreage in the upcoming legislative session, including the status of State Road 7 and Gov. Rick Scott's planned review of special districts.
Ramba, who has been representing local governments in Tallahassee for the past 20 years, and ITID for the past 10, said he has watched ITID change dramatically during that time, growing beyond the confines of the drainage district first created in 1957.
"Currently, it is more like a community development district," he said. "With this, you have a lot of growing pains, and I have seen this throughout the state. As county services are not provided out here, then you guys are responsible. You are almost a general-purpose local government for any and all issues."
Ramba said he serves in a similar role in Tallahassee as chairman of the Capital Region Community Development District.
"We deal with roads, water, sewer, parks and recreation — a lot of the same things as you do," he said.
Committee meetings are already underway for the legislative session starting in March. A number of issues of concern to The Acreage are likely to come up, Ramba said.
The recent flooding from Tropical Storm Isaac is one of those issues.
"As an example of what we do: When you sent that letter to Gov. Scott, he's going to send a letter to the South Florida Water Management District," Ramba explained. "You guys wrote the letter; we make sure it gets to the right people and gets a response. We make sure attention is being paid to them and make ITID a priority up in Tallahassee."
Ramba said he's concentrating on four major issues this session.
"The first issue is that nearly a year ago, Gov. Scott issued an executive order to do a comprehensive review of all the special districts in the state," he said. "There are over 1,600 of them, and each has its own unique options and abilities."
Ramba said ITID has virtually nothing in common with other special districts, such as some in the Glades designed just to take care of sugar cane areas. In talks with the governor's office, he explained the powers and flexibilities that ITID has, as well as its challenges in representing an area that has thousands of residents looking to the district as a general-purpose government.
"We explained to the governor's office those issues — that a one-size-fits-all type of 30 percent budget cut might not work for you, but it could work for those guys out in the Glades," he said. "Those are the challenges that we deal with on a regular basis."
The fight is not over to see the SR 7 extension to Northlake Blvd. through to reality, Ramba said, explaining that he helped see the delivery of several thousand responses from a survey of residents wanting SR 7 completed from the governor's office to the Department of Transportation to show the importance of the project. He also created a database from the responders.
"If there is an update to be done in the future, we'll be able to provide that to those people," he said, explaining the value of keeping in contact with ITID's supporters on that crucial issue.
Ramba said he also maintains contact with other government agencies involved in the SR 7 project, including Palm Beach County, the U.S. Army Corps of Engineers and the Florida Fish & Wildlife Conservation Commission.
"The City of West Palm Beach has hired a firm that has state and federal lobbyists attempting to do things to impair the extension of this road," he said. "We are working to provide the necessary information, the historical value, the easement that is there, the plan that has been there for many years, to keep them from stopping the construction of this road in the future."
Ramba noted that his staff has also been involved with the acquisition of a $500,000 cultural facilities grant for the construction of the planned community center at Acreage Community Park.
"We're listed at No. 17 for this year," he explained. "We want to make sure that at least No. 17 gets funded and nobody changes around the order of those appropriations. It's nice to believe that everybody was ranked through a competitive process. When it gets to the legislature, they can renumber them any way they want."
Ramba is also working to see that district bonds retain tax-exempt status.