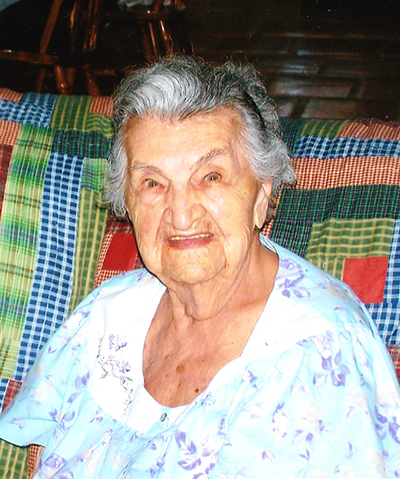 Gertrud Elisabeth Lindner Kraft (Mutti) died peacefully on May 25 at 105 years old to be with her Lord and Savior, and reunite with her beloved husband, Kurt Kraft, and daughter, Helen Perry, who preceded her.
Kraft lived with her granddaughter, Linda Burton in Loxahatchee, for the last five years. She was born in Chemnitz, Germany, June 19, 1907 and immigrated to America in June 1926. She settled in New Jersey and then moved to Florida in the 1950s. Her life philosophies were to love God, laugh every day and worry about nothing.
She leaves behind one daughter, Eleanor Mandragona, four grandchildren: Gina Reddy, Gary Mandragona, Linda Burton and Donna Conner; eight great- grandchildren: Jenny and Danny Mandragona, Brianne Burton Griffis, Tommy, Christopher, Shelby and Kyle Burton, and Cassidy Conner; one great-great-grandson, Ethan Griffis, and all her many friends who have blessed her.
The family will celebrate her life privately June 7. If you wish to give as a blessing to her, the family asks that donations be made to Mutti's favorite church, Grace Lutheran Church, 9989 County Road 136, Live Oak, FL 32060, in memory of Gertrud Kraft.
ABOVE: Gertrud Elisabeth Lindner Kraft