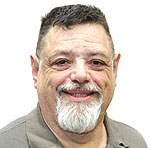 'I' ON CULTURE
I was deeply disappointed with Sex Tape. I enjoy romantic comedies; happy endings are nice, and being able to relax knowing there'll be such an ending usually improves my mood. But when a movie is simply so ill-conceived that even having Cameron Diaz at the center is boring, well, what can you really do? The problem is that the film promotes itself as a raunchy comedy and, underneath, tries to be a commentary on modern life, and it fails to pull either approach off.
Annie (Diaz) and Jay (Jason Segel) have been together, both dating and married, for years. At the start, they had an unbelievable romantic life. But two kids and a couple of busy jobs later, the sex is the "let's set up an appointment" type and is canceled more often than not. Finally, Jay winds up having trouble performing on demand. In response, Annie suggests they use his iPad and create their own movie. And, clever of clever, why not re-create all the positions in the old book The Joy of Sex?
Since this is a comedy, instead of erasing the tape, somehow Jay manages to synch it (that means send it out to other iPads that regularly are updated with his music mixes… he does something on radio with music). The rest of the movie is an overly emotional roller coaster as the couple tries to first get all of the iPads back and then learns that someone unexpected has seen it and posted it on a porn site, demanding $25,000 to block it.
Since Annie is about to sell her blog about mothering to a very uptight corporation, that deal would go out the window. And, of course, the two are terrified by the breakdown in their privacy, particularly when their best friends, Robbie (Rob Corddry) and Tess (Ellie Kemper) see the tape and use it as a source for their own passion. That leads to more semi-hilarity as Jay and Annie take their kids to break into a porn business.
The real problem with the film is that it seldom veers from predictable paths. Segel has the obligatory battle with a nasty guard dog and later takes a bad fall, leading to crutches, etc. The villain actually gives back the tape to create the required happy ending. But the logic is seldom there, and half the plot seems like it was added later to justify what happened. We see Jay watching his son work on the computer to demonstrate how little he really knows about new technology to allow the mix-up to happen despite the fact that he does use it regularly, without knowing nearly as much as his 10-year-old. Jay appears in a brief scene at the radio station as a way of showing that he does send out music mixes to friends. There was no other point to it. Also, the actual synching like that is just about impossible unless a whole series of specific steps are taken, and it would never really happen by accident. Of course, Annie has her family-oriented blog about to be taken over so she has to deal with the seemingly very uptight boss of that company, Hank (Rob Lowe).
The two leads try hard, but there is not all that much chemistry. Segel plays his usual good-natured doofus while Diaz is her usual gorgeous self. He comes across as a total jerk, something she seems to understand only while stoned. Because of that, they are both simply OK and not great. Corddry and Kemper get the plenty of laughs as their best friends. Lowe is very good as the exec who presents himself to the world as an upstanding family man while secretly doing cocaine, having tattoos in hidden places and a wild variety of sex toys. Frankly, he would have been a better leading man for the film.
It really is sad when a romantic comedy falls flat. We have so few of them, and they do provide so much great entertainment. But, as my wife noted while we were leaving, this movie is not even a Friends with Benefits, much less a My Favorite Year.
In too many ways, the film is simply awkward. You know something is wrong when a porn site kingpin (a very good Jack Black) is the one who provides the real moral of the story.
This is one you can easily skip.