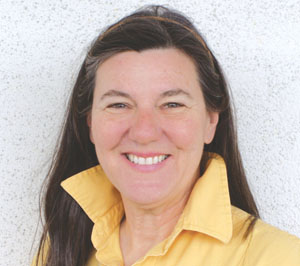 THE SONIC BOOMER
Hurrah for the Fourth of July — a day that's easy to love from dawn's early light to twilight's last gleaming. Why? It is the "under"-dog of holidays — under-planned and under-anticipated. In short, it's great. I mean, let's compare:
• Thanksgiving — A meal whose components are often prepared days, weeks or (in the case of pumpkin pie filling) months in advance.
• Halloween — Labor-intensive due to house-building (well, haunted house-building) and costume design.
• Valentine's Day — Ask any guy who's forgotten this day if he feels it is a bit over-rated.
• Easter — Dyeing eggs takes time.
• New Year's Eve — Just counting down the pop hits takes ages, never mind waiting for that silly ball to drop.
And so on and so on.
Then there's the Fourth of July — a legal day off work and so much more. Unlike other holidays, a family reunion is not required — you just invite people you like. The food is usually picked up by dad in the morning and on the grill by noon. Mom might have layered some berries into a glass dish, but that's it for food prep.
The kids run wild. Actually, that's true of any holiday, but on the Fourth of July it seems OK. No one is in their Sunday best, and no one has to politely undergo the torture of kisses and hugs from clamoring, little-remembered relatives. Kids don't even get sick from eating too much candy. Too much corn-on-the-cob? Maybe.
Then there's a nice long gap between barbecue time and fireworks time — a gap often filled with dad crawling into the rafters of the garage to retrieve dusty badminton or croquet sets. This alone can be entertaining. Some dads fill up a cooler with water balloons; others get creative by conjuring up off-the-cuff contests the likes of which TV's A Minute to Win It has never seen. (There's a lot of room for innovation on the Fourth of July, and that innovation is often greatly enhanced through the steady consumption of beer.)
In some towns, Independence Day features a formal parade (heavy on the red, white and blue), but sometimes there's an equally heartwarming informal parade — three kids on bicycles with streamers.
The whole thing ends with jaw-dropping explosions in the sky and exit traffic that moves so slowly you could tear your hair out — unless you're a kid. If you're a kid, anything that gets you home well after your traditionally enforced bedtime is a good thing.
I don't know if this is what our forefathers had in mind when they cantankerously tore themselves free from Britain, but it might have been. We enjoy a day off with people and food we like, kids racing around with streamers on their bicycles and maybe a parade to watch, then we kick back on the grass and wait for loud, colorful explosions to begin.
Back then, they had big booms, crackles and flashes of light — except they weren't from fireworks; they were from muskets.
Thanks, guys.