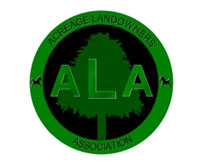 The Acreage Community Jam returns to Acreage Community Park on Saturday, Sept. 20, and it will feature new and different local performers who have been attracted to the open atmosphere of the event.
"The Acreage Community Jam is getting better every time," coordinator Bob Renna said. "A lot of vendors will be showing up, as well as the car show that we put on all the time. We put all the cars out on the baseball field."
A motorcycle exhibition is also expected, along with gourmet food vendors and other attractions. The stage will have live music from 5 to 10:30 p.m. A 50-50 drawing will be held at 9:30 p.m.
Renna said more and more community bands want to play early, which has added to the energy of the Acreage Community Jam.
There also has been a broadening of music styles to include a mellower repertoire.
"It seems like acoustic is getting more popular these days, things like acoustic guitars and mandolins and banjos, and not necessarily bluegrass, but just unplugged acoustic rock 'n' roll, is starting to get a lot stronger," Renna said, noting that the stage can accommodate most musical instruments.
The local band Underpressure will be the featured performer at the jam.
Entertainer sign-ups the day of the event are still welcome.
"Even though I encourage people to go online and sign up, because of the nature of musicians, things change by the heartbeat, so I still do day-of-event sign-ups, and walk-ins are absolutely welcome," Renna said. "To me, that's part of what the Acreage Community Jam has always been about. It's an open atmosphere."
The last half-hour to hour usually develops into a true jam, when anyone who wants to participate joins in, and extra guitars and amplifiers are generally available for those who have not brought their own.
"The jam is just getting to be an awesome thing," Renna said. "It's really cool. Bring your picnic basket and your blankets; no glass containers allowed."
Activities also include a double-elimination cornhole tournament with two-person teams. The cost is $20 per team, with registration from 2 to 3 p.m., limited to the first 20 teams to register. Prizes will be awarded for first and second place. Proceeds will go to a nonprofit selected by the Acreage Landowners' Association. For more information, call (561) 386-8815.
Coordinated by the Acreage Landowners' Association, the jam has been going on for several years and recently went to a quarterly schedule after having operated monthly.
Admission is free, and ALA members are entitled to one free vendor space, pending board approval. Anyone interested in being a volunteer or performer can contact Renna at (561) 602-0676 or visit www.acreagelandowners.org.
Acreage Community Park is located at 6701 140th Avenue North. The next Acreage Community Jam will take place Saturday, Dec. 6 and is being planned as an all-day affair.