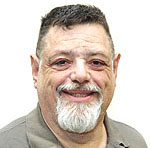 'I' ON CULTURE
Take an all-star cast, put them in a family "tragic comedy," let them all act their behinds off, and you get This is Where I Leave You. It is a funny movie at times despite the tragedy of the characters' lives; I laughed a lot. Some of the situations were ridiculous but also recognizable. The movie, unlike many films this year, focused heavily on relationships, and I liked that a lot. I enjoyed the movie, and so will you, but it falls short of greatness.
Judd Altman (Jason Bateman), the central character, comes home early on his wife's birthday to surprise her and is shocked to find her (Abigail Spencer) in bed with his boss (Dax Shepard). A few months later, his job and his wife gone, he learns that his father has died. He returns to his hometown to mourn with his mother Hillary (Jane Fonda), a well-known family therapist who has gleefully reported on all of her children's misdeeds growing up in her popular books.
Joining them is his sister Wendy (Tina Fey), lonely because business-obsessed husband Barry (Aaron Lazar) ignores her. There is oldest brother Paul (Corey Stoll) and his wife Annie (Kathryn Hahn), who are driving themselves nuts because of the precise sexual scheduling required to have a baby. And, finally, there is the youngest brother Phil (Adam Driver), who is essentially the boy toy of wealthy psychotherapist Tracy (Connie Britton).
Mother Hillary insists their father's last wish was for all of them to sit shiva together, a weeklong Jewish mourning period for the dead. This is a classic way to get people who might not normally spend much time together to rub against each other and get comedy heat. Instead, we see the collapsing lives of each of the family members.
Judd meets up with Penny (Rose Byrne), a girl he knew in high school who had a huge crush on him. The chemistry between them flares, and then wife Quinn comes back into his life to tell him she is pregnant with his child. Judd, a man who has spent his life looking for simplicity, comes apart. Wendy, whose husband leaves after a few days to fly to London, has time alone with former boyfriend Horry (Tim Olyphant), who had been the great love of her life until he was brain-damaged in an auto accident. He is a tragic figure, dealing with remembering the young man he once was while frustrated by his current condition. All of the situations, while dire, are also funny, and, for a change, most do not end really well. In this way, it's very much like real life.
The cast is exceptional. Fonda manages to be both maternal and funny. Bateman comes across as a real person, albeit one with serious issues. Fey is seldom funny, but she somehow makes every scene meaningful. Byrne is lovely, as usual, as one of her signature offbeat characters. Olyphant somehow takes a relatively small part and made it memorable. Driver's character is the flashiest, and he does an exceptional job of being a jerk. But the best part of the casting was that every actor was so good that the cast blended well. None of them looks enough like any of the others to truly be a biological family, but somehow they made this movie family work.
I like relationship movies. Too often our films use special effects to get around gaps in the plot. The only special effects in this movie were Fonda's artificial breasts, which managed to cause at least a few of the laughs. It provides a certain pleasure when plot twists surprise us, as several did near the end of the film. The lives of the people are messy, as are many of ours. They make human compromises and live with them. Life goes on even when things go bad.
This is a pretty good movie, particularly for those of us with an adult sensibility. There is nothing in the film that kids should not see, but most will not appreciate the compromises people make with their own lives, along with their acceptance of problems.
I liked the movie, and the large audience seemed to agree with me. The applause at the end of film seemed quite genuine. You might try this one as a break from the staged violence in upcoming feature films.