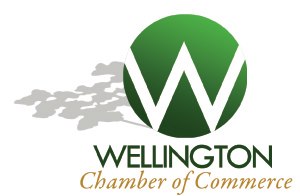 The three candidates seeking to represent the western communities on the Palm Beach County Commission met for the final time before next Tuesday's election at the forum hosted Monday by the Wellington Chamber of Commerce.
Moderated by well-known radio personality Tim Byrd, Democratic nominee Melissa McKinlay, Republican hopeful Andrew Schaller and independent candidate Michelle Santamaria answered questions and gave their final plea for votes, meeting with business leaders and residents at the Wellington Municipal Complex.
McKinlay moved to South Florida in 2004 from Sarasota with her former husband and three small children, choosing Wellington after researching the area.
"We decided to settle in Wellington because it was the best community, we thought, in Palm Beach County to raise children, with the best schools, and that's what moved us here," she said, particularly commending Wellington on the village's grant program supporting local schools.
McKinlay then became involved in the community, volunteering at her children's school, with the American Cancer Society and serving on Wellington's Education Advisory Board.
"I'm very proud of my commitment and my ties to the Wellington community. I'm very happy now to be living in Royal Palm Beach and raising my children there," she said, before elaborating on her 20 years of experience at all levels of government and volunteering.
Santamaria, a self-proclaimed "local girl" with a law degree, finance degree and business degree, has worked as an assistant state attorney and created a program, ultimately utilized by organizations such as the FBI, to help prepare witnesses for testifying in court.
"I'm really proud of the accomplishments I've done and the insights I've learned as a criminal prosecutor," she said. "Now my goal is to continue my family tradition and protect the quality of life that we've grown to love."
Running without a party affiliation, Santamaria chose to do so, knowing it would be more difficult to win.
"I'm going to be true to myself, and I'm going to stay no party affiliate," she said. "That's the whole point — to be independent and not be in debt to a party, and instead, to represent truly you, the people of this community."
Schaller's ties to the western communities began in 1999 when he first bought property in the area. "I am very proud to say that I did not have to come back to the western communities to run for this job," he said. "I did not come back to this area for an increase in pay. I live here and am running because of the fact that I care."
He emphasized his financial and business expertise through his electronic banking company. "I have what it takes to be fiscally responsible with your tax dollars," Schaller said. "If you look on paper, there's only two things that the county commission really does. They set the fiscal policy and the governing policy based upon that fiscal spending."
As in previous forums, the candidates were asked how they would stimulate economic growth.
McKinlay said that she would work to improve infrastructure, while Santamaria said she would work with the Business Development Board to bring new business into the area. Schaller suggested bringing divisions of the University of Florida to the area.
They were also asked whether they support the creation of a medical arts district in Wellington.
Santamaria was open to the idea, but wants firm deadlines. "We have to be more deliberate and intelligent, and definitely have deadlines so people deliver on their promises," she said.
Schaller supports the plan, with a focus on determining the right time to move. "It's market-driven demand that will allow us to say when that opportunity is upon us to strike with real investor dollars," he said.
McKinlay supported the concept, stressing the need to diversify the Wellington economy.
Candidates were asked to define "corruption in government" — long a hot-button issue in county politics.
"Corruption is anything that doesn't make sense for the greatest good, for the greatest number," Schaller replied.
McKinlay defined corruption in government as, "anything that breaks the law."
Santamaria, who has put a focus on "honesty in government" during her campaign, said, "corruption in government is taking actions that are contrary to what the majority of the people want and for the good of the people."
In closing, the candidates made their final pleas for votes.
"I want to be a commissioner who is representing every single person in this district, across socioeconomic lines and industries," McKinlay said.
Santamaria said: "I am 100 percent committed to representing you, the people of this district, and Palm Beach County, in general. Whatever happens, my two goals will always remain the same — making sure to maintain honesty in government and protecting the quality of life that I grew up with and that you all came here for."
Schaller closed, referencing his longtime devotion to seeking the District 6 seat on the county commission. "I never really stopped 'running for office' because running for office is getting the education, it's putting the time in and devotion, it's sinking the roots into the community," he said.