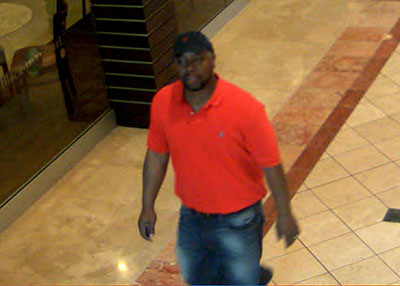 The Palm Beach County Sheriff's Office is seeking the public's help in finding a man who used stolen credit cards to rack up thousands of dollars in purchases.
The unknown black male, wearing a red polo shirt, jeans and a black baseball cap, was captured on security footage at the Apple Store and Best Buy in Wellington making more than $11,000 in fraudulent purchases on March 18.
If you have information regarding this individual, call Crime Stoppers at (800) 458-TIPS.