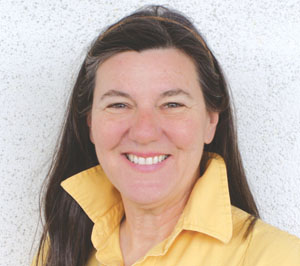 THE SONIC BOOMER
My favorite cousin is coming for a visit, and I am worried. What am I going to do to entertain this woman?
Earlene is a former English teacher, yearbook advisor and prom coordinator. Her mother was an English teacher, too, and I adore them both. We have tons in common. Here's the problem:
Earlene (and don't ask me how she got that name; no one else in our family is named Earlene, or even Earl) is retired. Not only that, but she hasn't been married since she was about 28 years old, and she never had children. She lives in Nevada with her bird and her cat, and the three of them co-exist peacefully and happily in a little ranch-style house where Earlene spends a lot of her time reading.
For some reason, Earlene felt it would be a lark to come for a weeks-long visit, and so did I… until I realized that the way we live may kill Earlene.
I currently reside in the "north wing" of my daughter's house, where Mark and I spend 50 hours a week making sure our tiny little grandchildren get off to a good start while their mother continues to pursue her high-powered career. The kids are adorable, but they are both under age 3. They cry, scream, spit up and poop. A lot.
The place is crawling with husbands — mine, Jen's and a bunch of office workers in the "south wing." There are office worker wives, too. I truthfully could not tell you how many people work here.
There are no cats or birds. Instead, there are two dogs that would just as soon eat cats and birds. Sometimes there are four dogs, depending upon which office workers brought their dogs to work that day. It's a small farm environment, heavy on animals and plants.
The house is not a ranch style. It's like three ranch styles, one on top of the other. You think twice before going to the refrigerator for ice or doing your laundry. No one leaves a floor without seeing if anyone else on that floor needs something from the general area to which they are headed.
I am worried that Earlene thinks we will be going to the spa, lunching out, sipping wine under a shade tree and/or nodding thoughtfully at pieces in art museums.
Instead, our days revolve around the toy box, the park, the zoo, the train museum, the trampoline place, the water park, Chuck E. Cheese's and any mall with a play space inside. There is a din everywhere we go.
I haven't read a book without being interrupted in, well, never. I cannot remember a time when I could afford the luxury of quietly reading a book from cover to cover.
At my age, I should probably be retired, but I'm not. Frankly, I do not see retirement on my horizon at all. I watch the kids, run my store and write a little bit in between. When one job ends, I already have another one that's been sitting on the back burner, waiting for this opportunity. I want to write a novel. I want to open a second store. Jen's friends are already asking if I'm available to watch their kids when I'm done here.
I love Earlene. I hope to be able to exchange two words with her. I hope we can go out to dinner. And I hope that she has an open-ended airline ticket… for her sake.