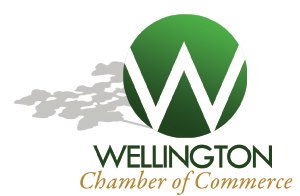 By Jason Stromberg
The Wellington Chamber of Commerce is celebrating 20 years serving the community in style during the inaugural ColorFest 5K, set for Sunday, Feb. 28 at Village Park (11700 Pierson Road, Wellington).
The event, which is co-sponsored by the Village of Wellington, is about promoting health, wellness and camaraderie in the community.
"We're teaming up with the village to make the inaugural event a success," Wellington Chamber of Commerce Executive Director Michela Green said. "It's not super competitive. It's all about having fun."
That's why presenting sponsor Premier Family Health & Wellness, owned by Dr. Mariaclara Bago and Dr. Vincent Apicella, climbed aboard. Having a good time for a good cause fit with their goals for the Wellington community. The two had even considered starting their own 5K event.
When asked to support the chamber's ColorFest 5K, Bago said she and Apieclla were excited to help out.
"When we were presented with the sponsorship opportunity, we felt this would be a great opportunity for us to contribute to the community that we have served for 12 years," Bago said. "We, as a medical practice, are passionate about health and wellness, so we felt that this event was a perfect fit for us."
Green, who has spent the past 12 years as the Wellington Chamber's executive director, said that the goal of the event is to give the local community a chance to understand what it means to be physically and emotionally fit.
"We want to bring awareness to the community that there are health and wellness activities around, so that they can enjoy themselves in the Village of Wellington," Green said. "The message that we are trying to send here is that we want to promote health and wellness related activities in the Village of Wellington."
The owners of Premier Family Health & Wellness feel the same way, and hope to help get the greater Wellington community in shape.
"To promote families exercising together and spreading our enthusiasm for fitness is what we're trying to accomplish," Bago said. "We hope to inspire others to take ownership of their health and enjoy racing as much as our family does."
The ColorFest 5K makes staying in shape that much more fun. It will feature "color throws" through the race — a concept that has been gaining in popularity across the nation.
However, Green stressed that there is nothing to be worried about when it comes to having the color tossed at you during the event. It's done in a fun and polite way.
"It's non-toxic cornstarch powder," Green said of the color. "We have a change of clothes for you and a cleanup station to get changed in. There's nothing to be afraid of. We are also providing sunglasses to the first 300 runners who sign up."
Bago can't wait for the ColorFest 5K to get started. "We expect that the ColorFest 5K will be lots of fun and provide great memories for your family," she said.
The race will begin promptly at 7 a.m., and activities will continue until 11 a.m. There will be pre-race warm-ups, music by Talk4Media.com, exhibitors, food vendors and healthy snacks.
On hand will be A&E Network's Fit to Fat to Fit reality show stars, who are promoting their new docuseries. The program airs at 10 p.m. Tuesdays on A&E.
Visit www.wellingtonchamber.com/events/wellington-colorfest-5k to register, or call (561) 792-6525 for more information.