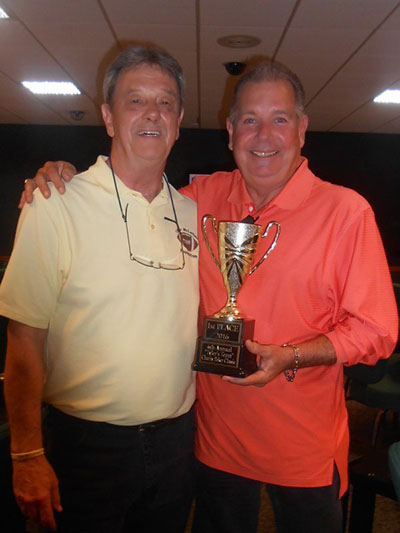 The Tyler McLellan Foundation is getting ready for the seventh annual "Tyler's Team" Charity Poker Classic set for Sunday, March 26 at the Palm Beach Kennel Club.
This will be the seventh consecutive year the Palm Beach Kennel Club has hosted this event. "We are very happy with the relationship we have developed over the years with the management and staff," Kevin McLellan said. "They are the best to work with, and they do everything they can to accommodate us to ensure a successful event every year. Since the first event in 2011, this event has grown, and we always want to make this event bigger and better for everyone."
The Texas Hold'Em fundraiser will offer players a great day of camaraderie, good poker and fun while helping a worthy cause that helps to keep kids in youth sports. The event will offer players a complimentary buffet and soft drinks from noon to 1 p.m., along with celebrity bounties and a silent auction.
Buy in is $50 with $20 re-buys and $10 add-ons. The tournament will start at 1 p.m. and pay the top 10 percent of the field. The winner takes home the "Tyler's Cup" trophy, a 2017 World Series of Poker event seat worth $580 and a cash prize.
The Tyler McLellan Foundation will also host its "Ultimate 50/50" raffle that will start in January and will be drawn the day of the event. Participants don't have to be present to win. Tickets are $5 each and six for $20.
Sponsorship packages are now available to support "Tyler's Team" in 2017.
For more info., call Kevin McLellan at (561) 215-3717 or visit www.tylermclellanfoundation.org.
ABOVE: 2016 poker classic winner Scott Cadmus with Kevin McLellan.