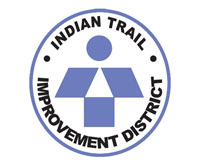 The Indian Trail Improvement District Board of Supervisors held its first public hearing Wednesday, May 1 on a proposed budget of $18,576,613 for fiscal year 2020, which is higher than the current year's budget but holds assessments steady or lower due to carryover from previous years.
ITID President Betty Argue said the budget has not been finalized and may be modified after hearing public input and final review by supervisors.
"I can say emphatically that there's a couple of things in here that have not really been decided on or vetted on with the board, and that will be done between the May and the June meeting, with the final adoption in July in terms of the TRIM [Truth in Millage] rates," Argue said. "Once we adopt the budget in July, it cannot go up after that, so we're trying to get what we need to have in the budget now."
District Manager Rob Robinson said staff's goal for the budget was to have no assessment increases.
"There is an overall budget increase of $2.8 million, which represents 18 percent from unused funds from previous years, unspent maintenance assessment dollars from fiscal year 2018 and projected from fiscal year 2019 are being proposed to maintain assessments at last year's rates."
The reserves will remain at 25 percent.
"We have increased the inverted syphon savings by $400,000 to a total of $1.2 million," Robinson said. "We have increased the asphalt repaving savings account by $750,000, which will now be $2.8 million. We have increased the road rock budget for $300,000 for routine maintenance of our dirt roads."
The budget is also increased for major dirt road overhauls by $74,000, and $1.8 million has been allocated for culvert replacements for materials only, and $125,000 has been earmarked to overhaul several pump engines.
"These are for our pump stations that are critical to moving water," Robinson said. "There's also a $420,000 upgrade in telemetry. Telemetry tells us what the canal levels and conditions are currently at."
Several aging vehicles and equipment are proposed for replacement at a cost of $765,000.
"The position of the chief operating officer has been changed to assistant district administrator," Robinson said. "We are also proposing a 3 percent wage increase and healthcare insurance coverage for employee dependents is proposed to be, a portion of it, district paid."
Argue commented that the inverted syphon fund at the current rate of savings should be at the needed level of $1.5 million to pay for its construction, planned for 2021 in conjunction with a project in the county's five-year plan to widen the M Canal.
Argue also asked about the $420,000 telemetry upgrade, and Robinson said that was for both the M-1 and M-2 basins, as well as the pump stations to bring them up to industry standards.
"We're looking to bring these up to a modern system, so we get accurate readings," Robinson said. "The current ones in there get stuck and give false readings. Some of these are tied into the South Florida Water Management District, and we get a lot of calls from them asking if the canal levels are correct based on what levels they are receiving."
Argue also asked about culvert replacement plans, and Robinson said that all the 400 culverts in the district have been inventoried and scheduled for replacement.
"We have now a 100 percent list, an inventory, every stick of pipe that's in the ground, what length and diameter and condition that it's in," Robinson said. "We are currently coming up with a list [with] a five-tier rating system, one being the worst. We're categorizing a chart to go after those first."
Robinson added that culvert crews will start with the culverts on the main canals that need attention and work their way out.
Finance Director Bruce Cuningham said assessment rates for maintenance and debts will decrease if the proposed budget stands.
"The debt payments are decreasing by 4 percent in the case of the R2 bond, so that affects a number of the units," Cuningham said, adding that Madison Green's Unit 18 has a large assessment decrease.
"Its assessment was boosted last year because of insufficient reserves," he said. "That boost is no longer required this year, so that's why you see a large reduction. It's back to a normal level."