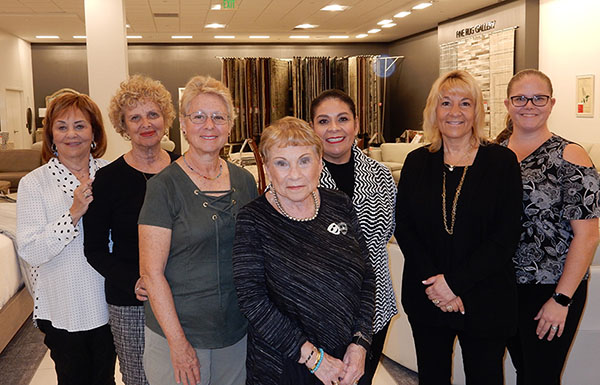 Hadassah Florida Atlantic and Macy's are working together to spotlight and raise funds for women's health with a silent auction, luncheon, Hadassah guest speaker, mannequin fashions and, of course, shopping.
Macy's at the Mall at Wellington Green (10316 W. Forest Hill Blvd., Wellington) is the site of this exciting day on Thursday, Feb. 6 from 10:30 a.m. to 3 p.m. The community is invited, especially those who love to shop.
This special event costs $42 per person, and advance registration is necessary.
Sheila Glass, president of Hadassah Florida Atlantic, and Jill Davis, chair of the event said they are honored to have Macy's as a supporter of Hadassah's women's health advocacy efforts and grateful for the store's generosity in providing a unique venue for the event.
Every "Hadassah and Macy's" event participant must complete a registration form and submit payment by Jan. 24. To register and pay by credit card online, visit www.hadassah.org/events/flatlanticmacys or pick up form at the Hadassah Florida Atlantic office at 1325 S. Congress Ave., Suite 209, in Boynton Beach. For more information, call (877) 949-1818 or e-mail florida@hadassah.org.
Hadassah Florida Atlantic is home to 23,000 members and is part of Hadassah, the Women's Zionist Organization of America. The group is a leader in medical research and development evolving out of its hospitals in Israel that is shared with the world and a strong proponent of domestic advocacy initiatives. To learn more about Hadassah, visit www.hadassah.org.