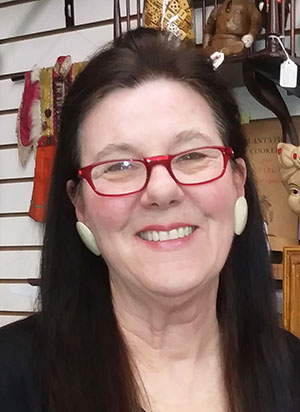 THE SONIC BOOMER
As a welcome respite from all things COVID, my daughter Jennifer invited me to come hang out around her pool last weekend. Jen has a gigantic L-shaped pool with a diving board and hot tub, thoughtfully sloped to provide fun for waders and swimmers alike. It's a marvel of summertime fun.
Unfortunately, that's not the pool she meant. That pool developed a leak several years ago and remains under an expensive custom-made tarp collecting leaves on top and mosquitoes underneath.
The pool she was talking about is 12 feet across and two feet deep, has inflatable sides and is not recommended for diving due to having been erected upon the concrete patio. There's no hot tub either, unless one of the kids pees in the water next to you.
I didn't care. I was still grateful.
Back in March, I had called her from Costco when I saw their display of a huge backyard pool.
"Let's chip in and buy it," I enthused. "If you don't want it over there, it can ruin the grass at my house."
"Let me think about it," she had replied.
Then the virus struck and people realized that they were going to be trapped at home for the unforeseeable future and pools nationwide sold out in minutes. Jen found this beauty on Craigslist when the family's teenagers had scoffed at it and were using it as a footbath.
Jen's five-year-old and seven-year-old were the lucky inheritors, and it is just the right size for them. While Jen and I race around in a circle to create a "lazy river" effect, the kids fight the current to catch us in a game of tag. When we eventually run out of steam, they dare each other to "Go Under!" to fetch diving rings or my car keys, whatever they have tossed in there. Best of all, they can climb out over the inflatable side in case of an emergency, like wanting to pet the dog or needing another s'more.
S'mores are readily available because the men in the family are sitting around the fire pit, having finished up a nice summertime dinner of enchiladas, taco chips and beer. It's a relaxing summer night.
Excitement erupts, however, when Ninja (the dog), lazing peacefully under the table, opens one eye and suddenly leaps up. In sheer hysterics, she runs to the edge of the yard, barking wildly. This, of course, qualifies as one of those emergencies I was mentioning, and both kids have to immediately abandon the pool and race after her, right into the face of danger.
Over the rims of our margaritas, Jen and I can see that Ninja has spotted a deer along the fence line and is in full protection mode. No meandering Bambi is going to threaten her family! Get out! Stay away! Move on, you ferocious wild animal! The kids bounce behind her like kernels of popcorn until peace is restored.
Full of pride, Ninja resumes her place under the table with a huff, and the kids climb back into the pool to rinse the grass off their feet. The adults smile as they take another sip and the sun shoots out its last orange ray before dipping below the horizon.
All is right with the world.
Click here to follow Deborah Welky's Sonic Boomer humor column on Facebook.