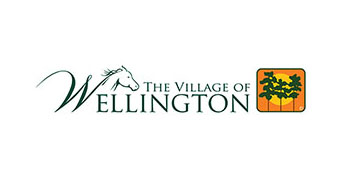 Wellington's Parks & Recreation Department recently announced the re-opening of playgrounds and other facilities throughout the village as of Friday, Aug. 28, pursuant to Palm Beach County's Emergency Order 20-21.
The following are open for public use: All neighborhoods playgrounds and the Splash Pad at the Wellington Aquatics Complex.
Village staff has made every effort to have clean and safe conditions for the re-opening of our community play spaces. Structures and equipment have been cleaned, and signage has been installed to communicate safety recommendations.
To that end, Wellington welcomes residents back to its parks and playgrounds with the following reminders:
• Play at your own risk. The village will not be monitoring the use of playgrounds or equipment, so plan accordingly.
Playground visitors must observe social distancing and other safety precautions.
• It's recommended that those of age wear a mask or face covering.
• Wash hands often with soap and water for at least 20 seconds, especially after going to the restroom, before eating, and after blowing your nose, coughing, or sneezing.
• If soap and water are not readily available, use hand sanitizer that contains at least 60 percent alcohol.
• Young children should be supervised to ensure they are using sanitizer safely.
• Stay home if you are sick or do not feel well.
For more information on Wellington parks and facilities, including park hours, visit www.wellingtonfl.gov/parks.