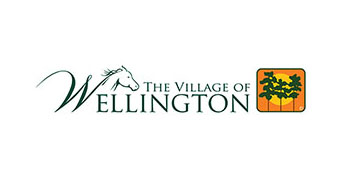 Catch a killer from your couch with Wellington's Virtual "Whodunnit" Murder Mystery Party on Friday, Nov. 6 at 7 p.m., sponsored by Florida Blue Medicare. Fun, engaging and memorable — this is one virtual party you'll be dying to attend.
When a mysterious murder occurs during a virtual Zoom party, it's up to the attendees to piece together the clues and identify the suspect! Will your team be able to sleuth the truth or will our corrupt user go undetected? Join us to find out!
This event may not be appropriate for all audiences and is generally recommended for ages 10 and up. While this is a family-friendly, comedy style event, adult content is to be expected (someone dies after all). Parents, use discretion when determining whether your children attend. Participants under 18 must log on with a parent or guardian.
Attendees are invited to help "set the scene" by dressing in their favorite cocktail attire.
Wellington's virtual Murder Mystery is free to attend, however, spaces are limited, and registration is required. One "ticket registration" equals one login. Register in advance through the Village of Wellington's Eventbrite page.
 
For additional information on this event, visit the Murder Mystery Event page.