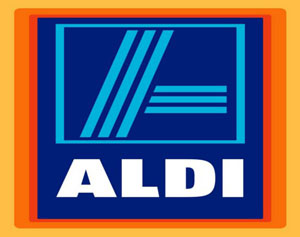 Plans are in the works for the Royal Palm Beach location of popular food store Aldi to get a new wing. The expansion plan received unanimous approval from the Royal Palm Beach Planning & Zoning Commission on Tuesday, March 23, which moved the measure forward to the Royal Palm Beach Village Council.
The store on State Road 7 in Royal Palm Beach, next to the company's regional distribution center, received board approval to modify the parking lot and expand the building.
Planning & Zoning Director Bradford O'Brien presented the application to the commission, and Aldi representatives were available via telephone to answer any questions.
O'Brien said that the 1,416-square-foot expansion will be to the south side of the building, which is the front portion facing SR 7.
"The applicant seeks to reconfigure the parking area to increase the number of spaces," O'Brien said.
The proposal closes the existing entrance and moves it to the south side of the parking lot, removing one row of parking and adding another, so the net result is a gain of 92 parking spots. The parking lot will receive additional landscaping where the changes are made.
Aldi has worked through various issues regarding the relatively small addition. "Staff recommends approval of the project," O'Brien said.
Founded in 1961 in Germany and opening its first store in the U.S. some 45 years ago, Aldi built a distribution center in Royal Palm Beach and opened a store on SR 7 in 2015. The brand has found success with its model of high-quality, no frills shopping for essentials.
Currently, Aldi has 2,000 stores in the U.S., which offer locally farmed goods when possible. It has pinpointed the local area as a growth target. An Aldi store opened earlier this year in nearby Loxahatchee Groves.
O'Brien added that the reconfiguring of the parking lot is designed to address the current difficult parking situation at the Royal Palm Beach store.
No members of the public or commissioners had any comments or questions, and the approval moved briskly through the process.
Meeting as the Local Planning Agency, the board also approved building code changes at the March 23 meeting.
The housekeeping measure replaces the current requirements of the building code with new requirements.
"The changes are about 49 pages with many changes throughout," said Mitty Barnard, an attorney for the village.
She said that it is much more efficient to replace the old with the new to maintain the building code up-to-date and consistent with that of the State of Florida, which by law it is required to be.
"The only change we can make is to Chapter 1, the administrative section," Barnard said.
This allows the document to be tailored to Royal Palm Beach locally. The measure passed unanimously with little comment.