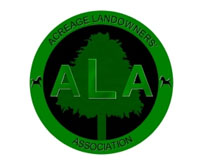 Representatives of the planned Coconut Palm Plaza at the southeast corner of Coconut and Northlake boulevards gave a presentation to the Acreage Landowners' Association on Monday, June 28 on plans to locate a 20-island gas station and several retail stores there.
Some attendees were critical of a gas station near homes that use well water, especially since the project is near other existing or planned gas stations.
Attorney Bonnie Miskel representing the planning firm Schmidt Nichols said Coconut Palm Plaza has a zoning request underway with Palm Beach County to change the zoning from public use, from when a post office had been planned on the 11.24-acre site, to multiple commercial use.
"We did have an opportunity to present to the Indian Trail Improvement District Board of Supervisors a few weeks ago," Miskel said. "This application, as modified, has evolved somewhat, so I'm going to talk to you about what we have pending and about to go through the planning process."
She said Coconut Palm Plaza has applied for a comprehensive plan amendment from rural residential, one home per 20 acres, to commercial low, and from public zoning to a multiple use that would allow conditional use for a gas station, with landscape buffers between homes to the south on Hamlin Blvd.
Miskel explained that the old zoning was compatible with the surrounding uses until commercial development started to pop up around it. The Coconut Palm Plaza application asks for 44,500 square feet of retail use and 5,000 square feet of a convenience store with gasoline sales, as well as required landscape buffers and a six-foot wall on portions of the north side.
The original application was for a 21,473-square-foot post office and had different ingress/egress plans only on Coconut and Northlake boulevards.
"It's a very different plan than what we're going to show you this evening," she said. "This is a difficult site because there have been significant modifications not just to Coconut Blvd., but also to Northlake Blvd. There are also some significant buffer requirements on Northlake that we were required to deal with."
The Palm Beach County Traffic Department also required the applicant to dedicate 30 feet of right of way along Coconut Blvd.
"We were also required to do a 15-foot buffer along the south side. However, in an effort to provide more space between the non-residential and the residential, we actually almost tripled the requirement, so we're proposing a 35-foot buffer," Miskel said.
She added that along Northlake Blvd., a 50-foot rural parkway easement is required. Also, a nine-foot to 20-foot transitional buffer is required along a natural area to the east.
As a result, the site has been "squeezed," making planning on a site surrounded by three streets difficult, Miskel said.
She added that sidewalks have been proposed along the south side of the site, as well as a right-out-only egress onto Hamlin Blvd. that she said would discourage vehicles from exiting into the community, but still met with strong opposition.
"We pushed that driveway as far away from the homes on Hamlin, so that it is just east of Coconut, and we are forcing vehicles to make a right out. It will be designed as such so that they are unable to make a left out at that particular driveway," Miskel said.
She added that the county is only allowing a right-in on Coconut Blvd., which further constrains the site.
"They are requiring a right-in turn lane on Northlake, and there is a right-in and right out, and a left-in on the northeast corner, which is the same as what was before, but everything else is different," she said.
Bob Morgan of the ALA asked if a needs study had been done justifying a new 20-pump gas station when a 16-pump station had already been approved adjacent to the project on the north side of Northlake Blvd., as well as several existing gas stations in the proximity.
Planner Josh Nichols with Schmidt Nichols said a market study had not been done, but the proposed station was in response to complaints from residents about the high price of gas at nearby gas stations.
"We're seeing a lot of complaints about the one at the north side of Ibis, so I think this will help with the competition and maybe drive down some of those prices," Nichols said, adding that the site design will accommodate residents in the area that have trucks and trailers.
The application will go before the Palm Beach County Planning Commission on Friday, July 9, Miskel said.