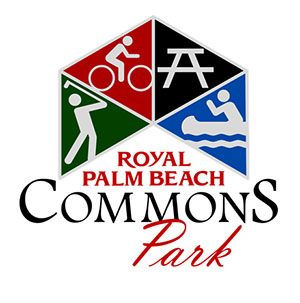 Halloween season is coming a bit early to the Village of Royal Palm Beach, which will hold its Rock-N-Fall festival on Friday, Oct. 1 and Saturday, Oct. 2 with tribute bands, a haunted house, a pumpkin carving contest, a kids' fun zone and much more at Royal Palm Beach Commons Park.
The weekend starts off Friday, Oct. 1 with the Catskill Haunts haunted house beginning at 5 p.m., a Led Zeppelin tribute band at 6 p.m. and a Kiss tribute band at 8:30 p.m.
While guests can enjoy the haunted house during the Rock-N-Fall festival, it will continue throughout the month until Halloween.
"Our haunted house is going to run every Thursday, Friday and Saturday for the entire month of October. That is starting on Oct. 1 as well," Assistant Parks & Recreation Director Mike Mikolaichik said.
He noted that the Rock-N-Fall Festival, usually held later in October, was not held last year due to the pandemic. It was moved up to Oct. 1 this year.
"Friday night is our rock portion of the event," Mikolaichik said. "We have a Led Zeppelin tribute and a Kiss tribute. We have more of a concert that night with food and alcoholic beverages."
Saturday Oct. 2 will be more family oriented, with a fun zone from 1 to 10 p.m., train rides, carnival games, a bounce house, a musical chair swing ride, a corn maze, a rock wall and bungee bounce, a petting zoo, an arts and crafts area, a pumpkin carving contest at 3 p.m., a pet costume contest at 4 p.m. and a human costume contest at 5 p.m.
Entertainment on Saturday, Oct. 2 will include the Erik Kris Band opening the show at 6 p.m., followed by a Michael Jackson "Thriller" tribute band show starting at 8:30 p.m.
Not for the faint of heart, the Catskill Haunts Haunted House promises 3,000 square feet of horror for a $10 entry fee. There will be special effects, scary actors, strobe lights and sound effects. Children under 13 must be accompanied by an adult.
Royal Palm Beach Commons Park is located at 11600 Poinciana Blvd. For more information, visit www.royalpalmbeach.com.