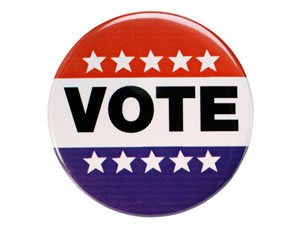 Both Wellington Village Council incumbents up for re-election on Tuesday, March 8 had drawn challengers when the election's qualifying closed on Tuesday, Nov. 16.
Seat 2 incumbent Councilwoman Tanya Siskind is being challenged by community activist Tony Nelson, who announced his plans to run several months ago, and Realtor Karen Morris-Clarke, who joined the race last week.
Seat 3 incumbent Vice Mayor John McGovern is being challenged by local businessman Johnny Meier, owner of My Community Pharmacy. Like Nelson, Meier announced his campaign several months ago.
Morris-Clarke is married with children and has been a resident of Wellington for 22 years. She has been with Keller Williams Realty in Wellington since 2010, specializing in real estate sales, purchases, rehabs, assisting in foreclosure defense, short sales and modifications.
She founded and has chaired the Montego Bay High School International Alumnae Association of Jamaica for almost 12 years where she assisted in getting the organization's tax-exempt designation. Morris-Clarke studied political science and public administration at Florida Atlantic University.
Nelson, a 34-year resident and president of Premier Family Health, has been an active member of the community, serving in several leadership positions, including president of the Wellington Boys & Girls Club, vice president of the Western Communities Football League and executive director of the Dorsainvil Foundation, a nonprofit organization that has provided medical services to Haiti since 1998.
He joined Premier in 2016 as chief operating officer. His background includes more than 37 years of senior leadership experience, including five years of international executive experience. His areas of expertise include international business and budget development, product marketing, expense and risk management controls, and compliance with state audits and government affairs.
Siskind was appointed to Seat 2 in 2016 to fill Anne Gerwig's remaining term after she was elected mayor. Siskind was elected to a four-year term in Seat 2 in March 2018. She served as vice mayor from April 2020 to April 2021. Prior to her service on the council, she was a member of Wellington's Education Committee.
She grew up in Glen Arm, Md., a horse community in the suburbs of Baltimore, and attended the University of Maryland at College Park, where she earned her bachelor's degree. After meeting and marrying her husband, Jeffrey, they relocated to Los Angeles, where she earned an MBA at Pepperdine University. Siskind and her husband moved to Wellington 20 years ago. They have three children, Samantha, Jack and Scarlett.
Meier, the owner of My Community Pharmacy in Wellington, filed to run for Seat 3 against incumbent McGovern. He served as president of the Wellington Chamber of Commerce in 2015-16.
Meier has a bachelor's degree in biology from the University of Central Oklahoma. When interviewed in July, Meier said he recently started paying closer attention to what he felt was too much spending on questionable village projects, such as millions of dollars spent on sporting fields at Wellington High School, owned by the Palm Beach County School District. As a successful businessman, he said he would bring a more business-like viewpoint to the council if elected.
McGovern was appointed to the council in February 2015 to replace former Councilman Howard Coates, who resigned to accept a judicial appointment. In 2016, he was elected without opposition to complete the remainder of Coates' term. He was elected to a full, four-year term in 2018.
McGovern is a native Floridian who first moved to Wellington in 1986. He was a member of the first graduating class to have attended Wellington High School for all four years. He holds both a bachelor's degree and a law degree from the University of Florida. After graduation, McGovern returned to Palm Beach County and began his career as a trial attorney, where he is managing partner at the firm McGovern Gerardi Law. McGovern and his wife Michelle have two daughters, Emilia and Victoria.