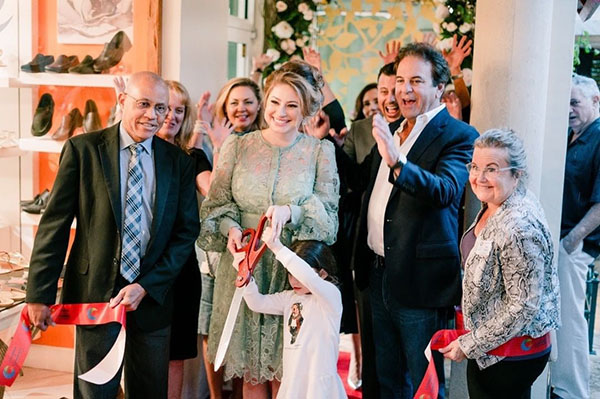 Equestrian jeweler Karina Brez recently held a grand opening celebration for her new flagship store, Karina Brez Jewelry, located on Worth Avenue in Palm Beach. The ribbon cutting ceremony was held on Friday, Nov. 19 and included a Chamber of Commerce of the Palm Beaches ribbon cutting.
Elevating the aesthetic of equestrian jewelry, Brez is internationally renowned within the riding world for her timeless designs, constructing fine gold accessories to inspire, for both on and off the circuit. A portion of the proceeds from each piece sold during the grand opening is being donated to the Dreyfoos School of the Arts Foundation, in support of arts programming.
"The night was a huge success," Brez said. "Two students from the Dreyfoos School of the Arts were in attendance, violinist Leonardo Rincon and student photographer Allison Robbert, which was a delight. It was a dream to house our VIP grand opening party to celebrate with family, clients and friends."
The store is located at 240 Worth Ave., Unit 116, in Palm Beach. For more info., call (561) 400-4085 or visit www.karinabrez.com.