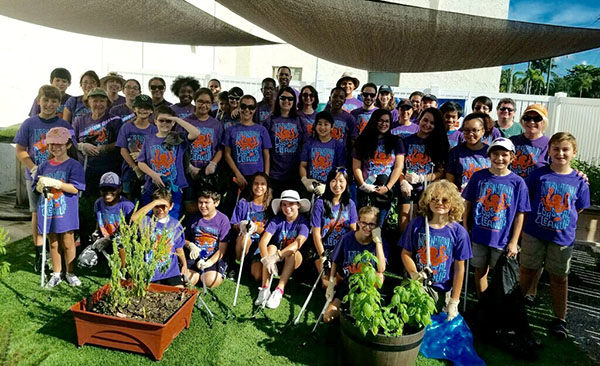 Western Academy Charter School kicked off the new school year by participating in the International Coastal Cleanup, which was celebrated all over the world on Sept. 17.
More than 50 students and their family members joined in and participated in the school's community cleanup up around the campus and the surrounding area in a joint effort to help keep communities free of trash and debris.
Western Academy Charter School participants collected more than 160 pounds of trash and 35 pounds of recyclables, including more than 1,000 cigarette butts.
Keep Palm Beach County Beautiful promotes and furnishes the materials for both the International Coastal Cleanup and the Great American Cleanup, which is held in April.
Western Academy Charter School is located at 650 Royal Palm Beach Blvd., Suite 300, in Royal Palm Beach. For more info., call (561) 792-4123 or visit www.westernacademycharter.com.
ABOVE: Western Academy students clean up the school's campus.