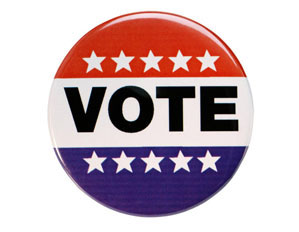 Issues concerning Okeechobee Blvd. and commercial development were hot topics Thursday, Feb. 23 as Loxahatchee Groves Town Council Seat 3 candidates Ryan Liang and Byrnes Guillaume tackled the town's tough issues during a debate hosted by the Loxahatchee Groves Landowners' Association.
Liang is seeking re-election to his seat and is challenged by Guillaume in the Tuesday, March 13 election.
Issues of widening Okeechobee Blvd., putting in a streetlight and commercial development along the road topped the list of preselected questions by the association, posed by moderator Dennis Lipp.
With the county considering widening Okeechobee Blvd., candidates were asked how many lanes they envision the road being in 10 and in 20 years.
Guillaume said he'd like to alleviate traffic while maintaining the rural characteristics of the area. He noted, however, that Palm Beach County has ultimate authority.
"The county has jurisdiction over its expansion," he said. "I believe we have to work with the county so they know what our wishes are so they won't do something out of bounds with what our vision is. My vision would be for us to work with the county to make sure they adhere to what we want."
Guillaume said that one of the ways to maintain the rural characteristics along the road would be to carefully select what commercial development goes there to promote less traffic.
"Obviously, if we put a big-box store there like a Wal-Mart," he said, "it's going to cause increased traffic problems."
Liang said he would oppose widening the road to six lanes in the future, preferring to keep it two lanes.
"But we have to face reality," he said. "There is going to be more development in the western communities. So, [widening the road to] four lanes seems to be inevitable. But I feel that we do have to increase our dialogue with the county… and help steer them to the vision of what Okeechobee will look like in our town."
Liang said that the town needs to have a strong plan for what the road should look like.
"I feel that we should come up with an overall plan in general," he said. "We also need to decide what the proper floor-to-area ratio is going to be. We have an idea, but we don't really have a hard number."
Some have said Okeechobee should be a "rural parkway," and candidates were asked to define what they thought a "rural parkway" would look like.
Liang said he'd like to see a median with trees down the center of the road as well as along the sides.
"I'd like to see some grass and some hedges there as well," he said, "but definitely trees — something that keeps a canopy, something that is attractive and something that is nice to look at," he said.
Guillaume said he would want input from residents before determining what it should look like.
"It's not about what I think," he said. "It's about what the residents want. I can go in there and design it, but will it be the vision of the town? I foresee us working together."
Lipp noted that the only approved commercial use on Okeechobee in the town is at the town's eastern edge, but that there are several applications pending. Candidates were asked what commercial uses they would consider along the road.
Guillaume said that he would not support businesses that clashed with the town's character but would instead like to see more rural-type businesses.
"I'd like to see more nurseries," he said. "More equestrian businesses."
Liang said that he would like to protect the businesses already in the area but would consider new commercial development on a case-by-case basis.
"Obviously we don't want a big-box store," he said. "But we do need to address each application on a case-by-case basis."
The candidates were also asked whether they would amend the town's comprehensive plan to allow more development on Okeechobee Blvd., or try to push all development to Southern Blvd.
Liang said he favors building along Southern Blvd. but said he would want to have residents' input.
"I think it would require further discussion and workshops with the community to see if that's what we want," he said. "Right now, I completely follow the idea of having all of our commercial on Southern, but we still have to discuss what's going to happen with Okeechobee."
Guillaume said he would like to listen to residents' input, noting that the plan was a vision established by the town early on.
"I'm open to amend it if that's the desire of the group," he said. "But most residents have indicated that they want commercial development along Southern. Until that changes, we should probably put it on Southern."
Lipp said that there has been some discussion of transferring development rights from Okeechobee to Southern and asked whether candidates would support that to increase density along Southern.
Guillaume said he would support the measure if it allowed Okeechobee to retain its rural character.
"It's about maintaining our quality of life so we can all enjoy it," he said. "If that will allow us to maintain rural, I would support it."
Liang said that at first glance, he would not be in support of increasing density but is willing to look into the issue.
"I don't think our vision was to increase the density," he said. "I'd be willing to look into it further, possibly if they could do transfer of rights outside of the town — that, I'd be more amenable to."