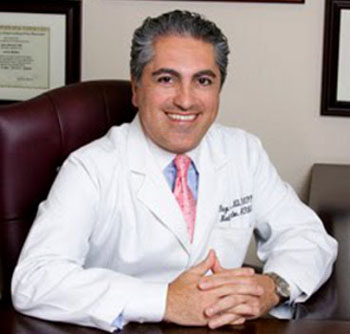 For those with chronic pain due to inflammation, nerve damage or muscle aches, the suffering can sometimes be unbearable. Still, finding a treatment that works is even more difficult. With countless prescription drugs used as pain relievers, the number of chemicals in them are abundant and can sometimes be harmful to a person's overall health.
After years of treating patients with various muscle pain problems, in 2010, Dr. Reza Ghorbani developed an all-natural pain reliever called Noxicare. A Harvard University-trained, board-certified pain management specialist, Ghorbani did extensive research to formulate Noxicare.
Noxicare is a topical cream that combines seven all-natural ingredients. The ingredients are turmeric, willow bark, ginger, holy basil, rosemary extract, alpha lipoic acids and boswellia extract. It is also available in tablet form, which helps to alleviate pain all over such as headaches and pain from fibromyalgia.
Noxicare SEO Specialist Sam Edwards, who grew up in The Acreage, said it's easy to apply. "It's non-greasy and odorless," he said. "It does not cause that tingling feeling that you get when you use other pain-relieving creams."
Noxicare has become a popular product among people from many walks of life from athletes to accident victims, according to Edwards. "If you're playing tennis, and you have tension on your elbow, then you can just rub it in," he said.
The Noxicare cream must be applied on the areas where the pain is experienced. It may take up to seven days for the pain to go away, but for some people it goes away immediately. "It really depends on the person and the level of pain that they are experiencing," Edwards said. "Generally it takes up to a week."
Noxicare treats most skeletal pain from neuropathy, fibromyalgia, arthritis and tension headaches. It can be applied more than once or as a one-time use. "I use it on my knee when I go running or ride my bike, and I found that it's very effective," Edwards said.
The over-the-counter pain reliever is available on the Noxicare web site, www.noxicare.com. "That's what is great about it," Edwards said. "It's available to everyone and safe for all ages."
Noxicare's all-natural ingredients consist of leaves and herbs, which have been used as healing remedies for centuries. "Something as simple as ginger is not only delicious but used as an all-natural pain remedy," Edwards said.
It can be used along with other medications, and will not be harmful to a person's health, Edwards said. "There are no known side effects," he said. "There have been extensive studies and tests done, and its overall a really good product."
The web site provides results from clinical trials on product effectiveness. "We have found a 99 percent success rate with the people who already use it," Edwards said. "We have had hundreds and hundreds of people who have called and e-mailed us, who are really satisfied with the product and have thanked us because it has changed their lives."
For more information, visit www.noxicare.com or call (877) NOXICARE.
Above: Dr. Reza Ghorbani