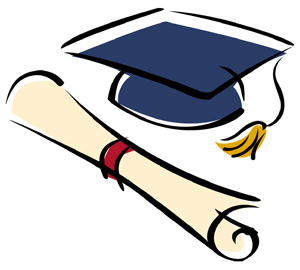 Commencement exercises for the four public high schools serving the western communities will take place next week at the South Florida Fairgrounds.
Royal Palm Beach High School's graduation is set for Monday, May 21 at 8 a.m. The valedictorian is Genevieve Banaag, while the salutatorian is Ashley Estaris.
Wellington High School's ceremony will take place Monday, May 21 at 4:30 p.m. Co-valedictorians are Crystal Yan and Felicia Yan; the salutatorian is Debra Marcus.
Palm Beach Central High School's graduation is set for Wednesday, May 23 at 8 a.m. The valedictorian will be Justin Martinez, and Brittany Sgaliardich will be salutatorian.
Seminole Ridge's commencement will take place Thursday, May 24 at 8 a.m. SRHS valedictorian is Rachel Hand, while the salutatorian is Michael Canlas.
The ceremonies were moved to the fairgrounds as of this year as a cost-saving measure. Several school officials said that the new venue will be much more convenient for the local area than the Palm Beach County Convention Center, where the ceremonies have been staged the past several years. The change of venue will save the school district about $96,000.
"I'm very happy that we can save the money," School Board Member Marcia Andrews told the Town-Crier on Tuesday. "We are going to save money for sure to help students, and we're going to have that money in the classrooms helping with instruction for our students. But it's nice to have it in the western communities. I think it's a good thing that we can have our western communities benefit from having such a wonderful activity out here in the neighborhood."
Andrews said that local restaurants and other businesses should see increased commerce from the change of venue. "We've always done a good job in working with West Palm Beach down at CityPlace, and all of those vendors have always been able to make a nice profit, so now we bring some profits, hopefully, to the western communities," she said.
Andrews said that she is very happy to be taking part in this important milestone in the life of every graduating senior.
"Commencement itself is really about the students and their accomplishments," she said. "It's a thank-you to all the students and the teachers and the parents for doing a really good job. They made it successfully through the public school system from kindergarten to 12th grade. It's the jewel of success, and it's such a happy time."
Andrews also pointed out that graduation attendees can expect less traffic congestion and more parking than at the convention center. "The fairgrounds was very proactive and gave us a great deal, and they're actually doing some upgrades with the superintendent to make sure that the atmosphere and everything is just first class," she said.
This will be Seminole Ridge High School Principal James Campbell's first graduation ceremony as a principal.
"This is something I have been talking to the students about since I first got on the campus," Campbell said. "Our main goal every single day is to make sure that every one of them at the end of the year gets to participate in graduation. From the time that I was named principal here, it has been in the back of my mind. It's going to be a really big day, and I'm looking forward to it."
He said his first year as principal has gone extremely smoothly. "It has been a really good group of students this year, but the senior class has been really great," Campbell said. "Every meeting that we've had with them all year long has run really smoothly. They're a really fun group of kids to work with. We're going to miss some of them for sure. There's some really special kids coming out of this class."
He said the change of venue to the fairgrounds is a big improvement for his school. "It's a lot more convenient for us out here at the fairgrounds, and I'm hoping that the parking will be less of an issue than it was at the convention center," Campbell said, explaining that the morning traffic around that location was very difficult.
Campbell went to the fairgrounds to look at the layout and said he thought the logistics of getting in and out will be more convenient because there are more entries and exits.
"We've been looking forward to this all year, and we think it's going to be a very exciting ceremony and exciting date for our seniors," he said. "They've been working hard to get to this point, so it's going to be all about them."
High school graduation information, including schedules, participating restaurants and a site map, can be found on the Palm Beach County School District web site at www.palmbeachschools.org. Click the banner at the top of the page. The site includes a 2012 graduation participation restaurant flier and a grounds map for the South Florida Fairgrounds that identifies entrances and exits. Participating restaurants offer a wide variety of discounts, from 10 percent off the entire check to a free meal for 2012 graduates.