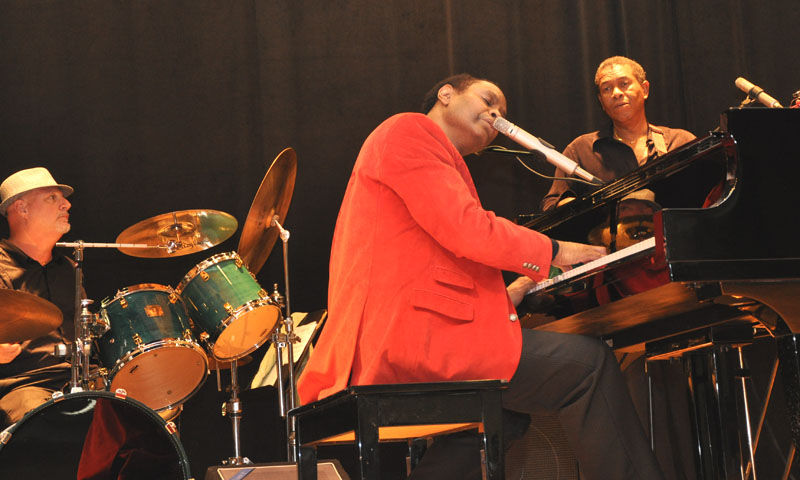 My Brother's/Sister's Keeper Charitable Trust held its fifth annual "Copeland Davis & Friends Concert" on Sunday, June 10 at the Royal Palm Beach Cultural Center.
Event organizer Randy Pfeiffer opened the evening by thanking the many people who joined them for this event, which directly benefits MBSK programs. Pfeiffer went on to thank the local businesses that donated items to be raffled off or items to become part of the live and silent auctions.
VIDEO: MBSK Copeland Davis Concert
Auction items included personalized art pieces by Edna Hibel, his-and-hers bicycles from Wheels of Wellington, a "Dining Out" package valued at over $600, Disney One-Day Park Hopper passes for four, and a private one-hour Copeland Davis performance. The auctioneer for this year's live auction was once again Ben Boynton of Raymond James/Boynton Financial, who really got the crowd engaged for this worthwhile cause.
Along with the great raffle and auction items, many area restaurants supported the evening by donating delicious food for the buffet dinner. Among them were Hilary's Restaurant,Whole Foods Market and Campagnolo Italian Restaurant. Beverages were provided by Star Liquors.
Pfeiffer invited the MBSK board members to the stage to thank them for their dedication to the organization and reminded everyone that 100 percent of all money raised from the night's event goes directly to benefit the many MBSK outreach programs.
"Our mission statement is that the strong and the fortunate have a social obligation to protect and assist the weak and less fortunate amongst us until they are able to help themselves," Pfeiffer said. "I ask that you continue to support not only this organization, but all our neighbors in need."
The night continued with a wonderful performance by Copeland Davis and his ensemble, returning to the stage for an additional set of great classics.
PHOTOS BY DENISE FLEISCHMAN