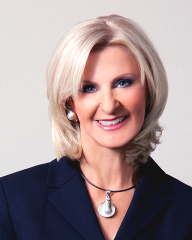 Palm Beach County Clerk & Comptroller Sharon Bock was recently re-elected to a two-year term on the Executive Council of the Florida Clerks of Court Operations Corporation (CCOC), the agency created by the Florida Legislature to review and certify court-related budgets for the state's 67 clerks. The CCOC makes a budget presentation and recommendations to the legislature, which sets the budgets for Florida's clerks.
Bock was elected by her fellow Florida clerks to one of eight positions on the CCOC Executive Council. The council also includes representatives from the state's legislative and judicial branches as ex officio members.
"It's an honor to have the trust of Florida's 66 other clerks as we work to ensure equity, transparency and consistency among all the counties, and more importantly, adequate funding for our critical role in the justice system," Bock said.
This is Bock's third term on the CCOC Executive Council. She was previously appointed to the council as an ex-officio member by then-State Senate President Jeff Atwater in 2009 and in 2010 was elected to the council by Florida's clerks.
Bock is a Supreme Court–certified clerk, and has extensive experience as an attorney, business owner and financial consultant. She is currently serving her second four-year term as Clerk & Comptroller of Palm Beach County, the third-largest clerk's office in Florida. She was first elected to office in November 2004.
For more about the clerk's office, visit www.mypalmbeachclerk.com or call (561) 355-2996.