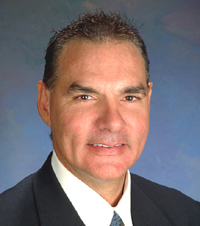 Recognized business and community leader Donald Dufresne, a shareholder in Greenspoon Marder's West Palm Beach office, has been appointed by County Commissioner Jess Santamaria to the Palm Beach County Tourist Development Council. Dufresne's term will run through 2016.
Serving as an advisory body to the Palm Beach County Commission, the Palm Beach County Tourist Development Council's purpose is to provide leadership in the marketing and development of the county's tourism industry. The council provides oversight involving the expenditure of bed tax dollars, the planning and development of amenities and recreational activities, and the success of each tourism program.
As a Palm Beach County resident for 33 years, Dufresne will bring to this position his extensive experience and knowledge of the county and the tourism industry, especially that of the equestrian industry. Dufresne is active in many civic, charitable and political organizations. He previously served on the board of directors and as president of the Palm Beach County Sports Commission, for which he initiated a re-branding and marketing program. He is also a former member of the Palm Beach County Planning & Zoning Commission and is the former chairman of the Wellington Equestrian Preserve Committee. Currently, he serves on the South Florida Fair Board of Directors, is a member of the Forum Club, and is a graduate of Leadership Palm Beach County.
"It's an honor to be asked to serve on the Tourist Development Council," Dufresne said. "I look forward to working with the other members of the board to continue to promote and position Palm Beach County as the premier tourism destination it is."
An AV-preeminent rated attorney by Martindale-Hubbell, Dufresne currently heads up the real estate, commercial lending and equine law practices in Greenspoon Marder's West Palm Beach office. His primary areas of practice include: real property; lending and business transactions, including asset and equities transfers; condominium law; title insurance; financing; acquisition; development; leasing; and 1031 exchanges. Additionally, he has a particular knowledge in equine law and matters involving the equestrian industry. He also assists clients in general corporate and partnership matters including domestic and international transactions. Furthermore, Dufresne has experience in the drafting and negotiation of agreements involving asset purchases, employment, shareholders, software development, licensing and internet hosting. He is also a certified circuit court mediator.
Established in 1981, Greenspoon Marder is a full-service law firm with offices in Miami, Fort Lauderdale, Orlando, Tallahassee, West Palm Beach, Boca Raton, Stuart, Port St. Lucie, Naples and Aventura. The firm's practice is concentrated in the areas of commercial and residential real estate acquisitions and development; timeshare and fractional ownership development; resorts; community association law; zoning and land use; banking and real estate finance; public finance; commercial litigation; corporate securities; corporate tax and transactions; healthcare law; foreclosure and bankruptcy; labor and employment; immigration; international law; tax, estate, probate and elder law; international tax; life settlement; disability insurance and insurance policy issues; family law; sports and entertainment; personal injury; equine law; regulatory compliance and defense. For more information, visit www.gmlaw.com.