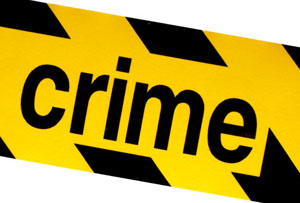 In an update on law enforcement at the Loxahatchee Groves Landowners' Association meeting last week, Palm Beach County Sheriff's Office District 15 commander Lt. David Combs noted that several incidents had interrupted the normally quiet atmosphere of Loxahatchee Groves recently.
One was the shooting of resident Seth Adams by a deputy on the evening of Wednesday, May 16. That incident remains under investigation.
"As you know, things in the town are normally quiet, but the waters have been a little choppy lately," Combs said at the Thursday, May 24 meeting. "Unfortunately, I'm not at liberty to comment on much of that while it's under investigation."
Combs said he hoped the investigation will be finished soon.
"The investigation is ongoing, and it involves everyone from the state attorney's office to the sheriff's office, and hopefully that will be concluded quickly and all the information will get out," he said. "Right now, with an active investigation, and I can't really tell you much about that."
However, Combs did say he understands the community's concerns.
"The community wants those answers, and I understand," he said. "We want those answers, and everyone deserves answers. It's a full-scale investigation."
LGLA President Marge Herzog noted that Sheriff Ric Bradshaw is scheduled to speak at the group's next meeting about his budget and community involvement.
Combs also addressed several reports of men driving near local schools and asking youngsters if they want rides.
"We take this amazingly seriously," Combs said, explaining that he has directed all the energy he can to find the suspects. "School police have people involved. It's not just us. We've been canvassing the whole area."
Combs asked anyone who sees suspicious activity to report it.
"These are our kids," he said. "That's a big deal, but nothing has happened so far. We ask that if you see anything that doesn't look right, give us a call. It's better to call us and it not be anything, than not call and spend the rest of your life wishing you had called."
Another incident was a stabbing at an Asian market the previous weekend, which involved alcohol consumption, he said; an arrest is expected. Combs said he has to return to the local markets regularly where migrant workers hang out and drink to remind them that alcohol consumption on the premises is illegal.
One of the PBSO's Spanish-speaking chaplains helped him speak with some of the local workers and store attendants about controlling drinking on the premises, he said.
Overall, things are good, he said, pointing out that the total burglary rate is down 6 percent. "For a tough economy, that's just amazing," Combs said.
District-wide, there has been a rash of home invasions, automobile burglaries and thefts, he said, which the department is working on. Combs noted that most car burglaries are to unlocked cars.