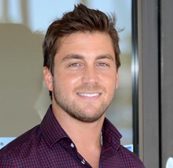 Wellington Health and Wellness recently announced the addition of Dr. Matthew Tavolacci to the practice.
Tavolacci (shown above) is a board-certified doctor of chiropractic who in addition to treating traditional musculoskeletal ailments has a special interest in sports-related injuries as well as extremity injuries. Tavolacci prides himself on treating every patient as a unique individual, therefore uses a wide variety of chiropractic adjusting and soft tissue techniques to ensure the patient gets the best care possible.
Tavolacci is a native of Wellington and graduate of Wellington High School. He received his undergraduate degree from Florida State University and then went on to graduate from Life University in Atlanta, Ga., with his chiropractic degree.
Wellington Health and Wellness office hours are 8:30 a.m. to 1 p.m. and 3 p.m. to 7 p.m. Monday through Friday. To schedule an appointment with Tavolacci, stop by the office at 12797 W. Forest Hill Blvd., Suite B, or call (561) 793-5550.