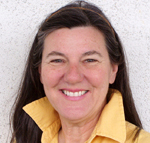 THE SONIC BOOMER
My nephew graduated from his Los Angeles high school last week, and from what I can see on his Facebook page, the event was accompanied with dance, lights, music, maybe even fireworks.
That's L.A. — every event larger than life. Then I got to thinking, why not?
If there's one event no one ever forgets, it's their high school graduation. You spend 12 years of your life getting there; most of your friendships are made along the way; you're finally of legal age (or pretty close) — why not make it into a very big deal?
When my kids graduated from high school, their school classes went to Disney World, where the students walked a red carpet, were "photographed" by the "paparazzi" and were hounded for autographs. I'm not sure Disney does that anymore, but it was a cool idea, far better than my graduation.
At my graduation, we marched across the same dumb stage of the same boring high school auditorium and returned to our assigned seats unless, like me, you were in the band. Then you returned to the orchestra pit, where you played "Pomp and Circumstance" for your comrades until your lips fell off.
There were 1,000 kids in my graduating class, so by the time they got to the Zs (and I know, because I'm a W), the audience had thinned somewhat radically. If your kid's last name began with A, you just couldn't take it anymore. The excitement of anticipation was long gone. All that's left is the crinkling of hard candy being unwrapped to still-antsy brothers and sisters.
Plus, the atmosphere onstage was tense. As a high school prank, someone had let pigeons loose in the auditorium the day before, right after they'd fed the birds some Ex-Lax. A cleaning crew had to be paid overtime, and the smell of Lysol still lingered. We were handed our diplomas with a scowl. ("Are you one of the guilty ones?")
So maybe some entertainment would be good. Nothing aviary, of course, but maybe the undergrads could do a mini-pep rally. Maybe a video of the highlights of the year. Maybe a lobby full of treats for the siblings.
This is a good opportunity for anyone in the special events business. Come up with a couple of package deals to choose from.
You could offer theme graduations. One would be the "education" theme — stately, traditional, but with a twist. Guest speakers from the sports and entertainment industries would talk about their success, then hand out autographed footballs or free tickets to their next concert. Family members would be more engaged (and more likely to stay until the end) because a drawing would award free college tuition to one lucky grad (parents must be present to win).
Another theme could be the anti-ceremony, best for arts schools or grads heading off to clown college. Everything would be taken tongue-in-cheek. The featured guest speakers would be political pundits or, better yet, real politicians. In the case of the latter, audience members would be given rotten tomatoes, affording them the opportunity to physically disagree with any campaign threat — er, promise. Grads would have to walk across the stage on their hands.
Ramping it to the highest level, the whole graduation ceremony would take place on a cruise. There would be no guest speakers but plenty of carnival games on board. The food would be unbelievable. Students and family members alike would disembark in Cancun for a weekend of partying with goody bags that would contain bail money as well as a diploma. Dangerous but fun, a good introduction to Real Life.
It's too late for this year, but couldn't we get this going? I know I, for one, would attend more graduation ceremonies if there was a chance Steven Tyler was going to be there.