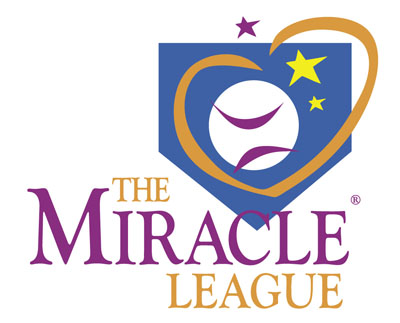 Children with disabilities could one day have a baseball field to suit their needs in Wellington as part of the Miracle League.
The Wellington Village Council directed staff Tuesday to explore fundraising options and locations for a handicapped-accessible field that would enable children of all abilities to play in a baseball league.
At Tuesday's meeting, Angel Hernandez, a Major League Baseball umpire and chairman of the Miracle League, showed council members a video extolling the benefits of his organization.
"Whether the children have autism, physical disabilities or any other disability, we embrace them all," he said. "It's amazing to see the children come together and play a game of baseball."
The Miracle League began in 1997 as a nonprofit organization to enable children with disabilities to enjoy the game of baseball. The game is tailored for players of all abilities, and each player gets a chance to bat, gets to run the bases and emerges a winner from each game.
To be safe for those in wheelchairs or walkers, however, a special playing surface is required. "The cost of this field is about $300,000," Hernandez said. "It's a special field that is accessible to all these children."
Hernandez said he got involved with the Miracle League in Pembroke Pines but wants to bring the concept to the western communities. Currently, Delray Beach is the only place in Palm Beach County where there's such a field.
Councilman John Greene asked how the fields are typically financed. Hernandez said that each location is different, but noted that Pembroke Pines took out bonds to pay for its field. "The bonds paid for the entire field," he said. "Just one field. That's all they need."
He noted that the league draws support from other baseball players. "A lot of money comes forward to help these kids, whether it's help with equipment, with wheelchairs or equipment for their parents' cars or their homes to help them get in and out," Hernandez said. "There's more to it than just baseball."
Children get a benefit not only from the game itself but from being able to interact with other kids. "This is something they look forward to," he said. "They look forward to meeting each other and playing a game of baseball."
Mayor Bob Margolis noted that Wellington is currently looking to revamp some of its fields. He suggested using the Wellington Community Foundation.
Councilman Matt Willhite agreed. "I think what we need to do if we want to take this on is find a location," he said. "I think this is a great project to have here. It's a destination project also. It shows our commitment and willingness to reach out and support people of all abilities."
Councilwoman Anne Gerwig said that it would take a community effort to help raise money for the project. "We have made a commitment to people with different abilities," she said. "But we need to get the community behind it and get the money coming in and hopefully get this funded."