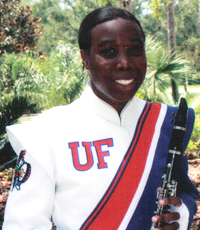 Nicole Mollison will be representing Royal Palm Beach at the 2012 Summer Olympics in London, England, with the University of Florida's marching band the Pride of the Sunshine, which was invited to perform at this year's Olympic games.
Mollison has played clarinet since she was a student at H.L. Johnson Elementary School and continued through her time at Crestwood Middle School and Royal Palm Beach High School, where she was a member of the Wildcat Marching Band.
The Pride of the Sunshine will be in London for multiple performance and will be directed by John Watkins.
Because each student has to raise his or her own portion of the $4,100 for the trip, anyone interested in helping Mollison can send a donation to www.gofundme.com/dq2ws.