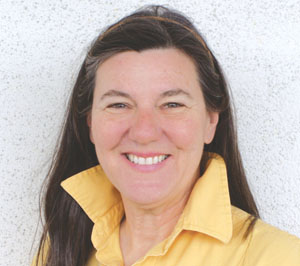 THE SONIC BOOMER
I went to Daytona a few weekends ago to play with the grandkids and had a blast.
Turns out there's a lot to do in Daytona Beach. The best part, for me, is when you visit the local amusement center, where you get to play with things you haven't played with for years because, well, you need small children along as an excuse. Otherwise, you just look silly on those go-karts.
Oh, man! I had forgotten how much fun go-karts are! The kids were too young to drive so, thank goodness, they needed an adult with them. While their mother demurely stayed behind guarding belongings and manning the camera (like all mothers are required to do), 9-year-old Cade and I jumped into what we had ascertained to be the fastest kart and took off around that track like bats out of heck. (You have to say "heck" because if you say the other word, they will repeat it to their parents at their first opportunity and both of you will be in big trouble.)
So we zipped around with our pedal to the metal, cutting off the kart with Cade's father, Brad, and brother Brayden in it and locking wheels with other drivers whenever the teenage authorities weren't looking. (Bashing into other karts is strictly forbidden, so you have to be sneaky about it.)
The minute our time was up, we ran right around and got back in, with me revving the engine impatiently and rolling my eyes during an impromptu lecture on driving safely "because there are children in there with you!" Yada yada yada.
We had a need for speed!
Next I wanted to go on the seat that creeps up into the air 20 feet and then suddenly drops, but I misunderstood the girl in charge when she kept yelling, "Four!" I thought she meant we needed four riders and was busily rounding up my small friends, but, as it turned out, she meant you had to be under 4 feet tall.
Shucks.
"Four" of another kind came next — namely, "Fore!" — and we headed out to the miniature golf course. That would've been fun but it was hot out there, and I felt myself longing for the stiff breeze that comes with maniacal go-karting, so back we went for Round Three.
Long story short, I'm saving up for a go-kart of my own. They can't be that expensive.
Back inside, I stood at the entrance to the rock wall with a plaintive face until someone came over to strap me in. Cade and Brayden scooted to the top like little monkeys, but it took me two tries. I had to downgrade myself from the challenging side to the easy side, but I got up there — twice.
Then I needed a Slurpee.
The minute your stomach is filled with frozen blue ice, it's time to run around playing laser tag. The only other time I'd played laser tag, I was scared stiff. It turned out I have an unnatural fear of people jumping out and pointing guns at me. This time, however, I did OK.
Before I knew it, several hours had flashed by. I was a hot mess and broke. Mark (a.k.a."Grandpa") said it was time to be going. Awwwwwww — just one more… no? Well, OK. Daytona had been fun for both of us. Even though he didn't go on many rides, Mark had enjoyed watching son Brad fly his jet over the opening ceremonies of the NASCAR race.
To each his own.