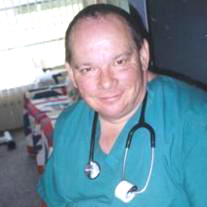 Gregory B. "Gregg" Sawkiw of Lake Worth passed away on July 20. He was 55.
Born in Winnipeg, Manitoba, Canada, on June 27, 1957, Gregg was predeceased by his parents, Walter and Genevieve. Sawkiw was employed as a registered nurse by Empathy Care Inc. in Boca Raton and previously employed by West Boca Medical Center.
Sawkiw is survived by his partner of 23 years, Gregg Marconi, and their children: Parker, 6, and Bryce, 5. Sawkiw is also survived by his sister, Joanne Smart, and his brother, Roland Larsen, both from Canada. Also surviving are many nieces, nephews and friends.
Visitation hours will be Friday, Aug. 3 from 6:30 to 8 p.m. at St. Michael Lutheran Church (1925 Birkdale Drive, Wellington). A memorial service will be held at the church Saturday, Aug. 4 at 10 a.m.
In lieu of flowers, an account has been set up for Parker and Bryce at TD Bank. The account number is 4270357324.
The family wishes to thank Pastor Marjorie Weiss of St. Michael Lutheran Church for her time and assistance. A monetary donation may also be made to the church in Sawkiw's name.
Friends and family may log on to www.palmswestfuneralhome.com to post messages and condolences.