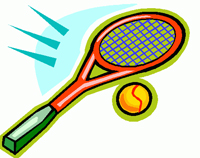 The Wellington Village Council abandoned plans this week to re-bid its tennis contract in favor of a two-year contract extension with current provider Tommy Cheatham Inc.
The unanimous decision is the culmination of a months-long process to solicit bids for management and programming of the Wellington Tennis Center.
When council members decided to re-bid the contract last month after an appeal by unsuccessful bidder A1A Tennis, staff members were directed to negotiate a 90-day contract extension with Cheatham to keep the tennis center running during the bidding process.
The current contract with Cheatham ends Sept. 30, and the bid process could take several months.
But representatives for Cheatham argued that with the tennis season beginning, a short contract renewal created uncertainty.
"It wasn't that Mr. Cheatham wasn't interested in a 90-day extension," attorney Howard Sohn said. "A 90-day extension would basically put Mr. Cheatham out of business. His staff would leave. His suppliers would not bring more merchandise. His members would not purchase annual passes, which come due Oct. 1."
Further, Sohn said that Cheatham has difficulty operating under a one-year term as he has for the past two years.
In light of council discussion last month about whether to move the tennis center during the rebuilding of the Wellington Community Center, Sohn suggested a three-year contract extension.
"It's not fair for… anyone to be making bids and investing large sums of money with that uncertainty," he said. "This would give the council time to review the plans."
Sohn said that council members had no obligation to re-bid the contract, and Village Attorney Jeff Kurtz agreed.
But Laurie Cohen, attorney for A1A Tennis, contended that they did have to re-bid the contract.
"To throw [the bid process] away and give Mr. Cheatham an extension is really a circumvention of bidding laws," she said. "We would submit to you that it is improper and illegal. This is not a question of fairness. This is a question of your obligation to protect the public purse."
She argued that the existing contract between Wellington and Cheatham required that any extension be done by June 1.
"If you fail to exercise that option, the option expires," she said. "If you choose to modify the contract, what you've done is enter into a brand-new contract."
Cohen argued that the existing contract was for a one-year term with four optional one-year renewals.
"A three-year renewal is not provided for anywhere in the contract," she said. "There is a distinction between the extension of the contract and a renewal."
But Kurtz said the council could both modify the contract and renew it.
"The contract extension doesn't expire until Sept. 30," he said. "There is a provision in the contract for modification of the agreement by the parties. That modification could go to an extension or a waiver of the time period to renew. So I think you do have the ability to renew, if that is what you would like to do."
During public comments, tennis center members expressed enthusiastic support for Cheatham.
"If it ain't broke, don't fix it," Roy Rosner said.
Other residents pointed out that they have league and tournament play dependent on at least a one-year contract to get through the upcoming season.
A1A President Dennis Grainger said that he was frustrated with the bidding process.
"We were called to see if we would bid on the tennis center again," he said. "If we didn't take this to task, you all wouldn't know what was going on. It has cost us a lot of money."
Meanwhile, A1A Treasurer Blake Merrell pointed out that his company had higher rankings before local preference was applied. "We won by 34 points," he said. "A1A was well above the other venues."
Council members agreed to support extending the contract with Cheatham but debated over a term of one, two or three years.
"I regret that we screwed up," Vice Mayor Howard Coates said. "This would have been decided and Mr. Cheatham would have won. There was a valid point raised that the process was not done correctly."
He said, however, that he was concerned about members who have commitments for the upcoming season.
"I'm not in favor of doing anything to destroy the tennis season," he said. "I'm in favor of an extension. I think six months to a year would be reasonable. We don't know what we are going to do yet [regarding moving the tennis center], and I don't see us doing anything with the courts for at least 18 months."
Coates said he would support a one-year extension as long as the contract was re-bid at the end of the year.
"I don't want to penalize [A1A] by now extending a contract two or three years when their opinion is that it should have been awarded to them from the get-go," he said.
Mayor Bob Margolis said he supported a three-year extension.
"I don't think it's fair to put [Cheatham] through three years of uncertainty and not knowing where he's going to be the next year," he said. "We know that we have one of the best-run tennis centers in the county."
Coates also noted that Cheatham is a for-profit provider that receives subsidies in the form of village-provided facilities.
"This is the only vendor in Wellington with which this occurs," Coates said. "That's why I think it's appropriate that it is brought up on an annual basis. I want to make sure that it is fair and transparent, and that everyone has an equal shot."
Councilman Matt Willhite, concerned about the possibility of moving the tennis center, made a motion for a two-year contract. Coates seconded the motion, which passed unanimously.
In other business, council members unanimously approved maintaining the village's property tax rate at 2.5 mills, the same rate as the previous three years.
The rate of 2.5 mills means a property tax of $2.50 for every $1,000 of taxable value. At that rate, the owner of a home assessed at $150,000 after exemptions would pay $375 in village property taxes next year.
At the proposed tax rate, Wellington will take in about $12.88 million in property taxes — $120,000 more than last year. Wellington's total taxable value this year is $5.42 billion, up for the first time since 2007.
Council members passed the item without discussion.