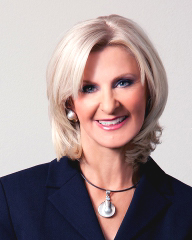 The Palm Beach County Clerk & Comptroller's Office will return its public hours of operation to 8 a.m. to 5 p.m. and reopen its Mid-County branch in Royal Palm Beach no later than Oct. 1, after a decision by the state's Legislative Budget Commission to restore spending authority for Florida's Clerks to last year's levels, undoing a $29 million budget cut made by state legislators earlier in the year.
These cuts had forced Palm Beach County Clerk & Comptroller Sharon Bock and other clerks throughout Florida to reduce hours to the public and close branch offices.
Palm Beach County's share of the budget cut was approximately $2.5 million.
"We appreciate the Legislative Budget Commission's actions. Florida's clerks are an essential component of the court system, and critical to ensuring the public's access to justice," Bock said. "However, this is only a temporary solution to our budget crisis. I will continue to work with other clerks to continue educating the state legislature about the important role Florida's clerks play in ensuring your continued access to the state courts system."
The Mid-County branch will reopen at the Midwestern Communities Service Center at 200 Civic Center Way in Royal Palm Beach. It will be open twice a week, on Thursdays and Fridays from 9 a.m. to 5 p.m.
The Mid-County branch limits its service to people who need to pay traffic tickets and serves as many as 1,000 people a month.
"The western communities are the fastest-growing part of Palm Beach County, so it was important to me that we restore this service," Bock said.
For more information about the Palm Beach County Clerk & Comptroller's Office, including other branch locations, visit its web site at www.mypalmbeachclerk.com or call (561) 355-2996.