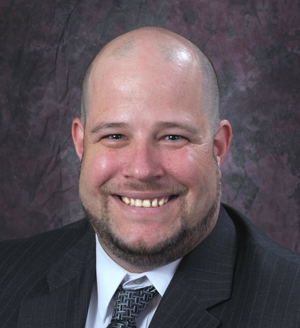 The Royal Palm Beach Education Advisory Board could have an expanded role in the future.
Councilman Richard Valuntas, the board's council liaison, envisions a mission that is more interactive with educational facilities in the village.
At the last Education Advisory Board meeting Sept. 10, Valuntas said principals from all the schools in Royal Palm Beach were there, in addition to School Board Member Marcia Andrews, as well as a representative from the planned Renaissance Charter School.
"Listening to a lot of folks at the meeting, I envision the Education Advisory Board to be more active in education matters within the village, whether that be at the elementary, middle or high school level, or, one of the folks suggested, with charter schools," Valuntas said. "It really does make sense to me."
While Valuntas does not envision someone who wants to start a charter school making a formal application to the Education Advisory Board, he would like the board to offer an informational setting so that the volunteers, who all have experience with the educational system, can ask or answer important questions.
Valuntas pointed out that Renaissance Charter School's application went through planning and zoning approval but received no attention from the Education Advisory Board.
"I think if that had happened last time around, things might have gone off a little better," Valuntas said. "One of the things suggested that I said was, 'Hey, we've got an Education Advisory Board.' Bringing a charter school into our community is something education-related, so that might not be a bad thing to get their input on."
Valuntas said he feels it is not doing justice to the residents or to the applicants for charter schools to receive only zoning and council review. "Since we do have an Education Advisory Board with that specialty, it would be good to have them listen to the folks who want to bring a new school to our community," he said. "I would personally like to see more involvement, from the aspect of the Education Advisory Board letting the council know what's going on in our schools."
He cited the example of Royal Palm Beach High School Principal Jesus Armas calling attention to a homecoming parade planned this year. "Community-building events like that are what we should be supporting, or at least brought to the Education Advisory Board to let us know this is what's going on in our schools," Valuntas said. "A big part of it is to get parents more engaged."
Valuntas said his wife recently attended parent-teacher night for his second-grade son, and three parents were there including her. "I noticed a similar thing last year," he said. "I think there were four of us there last year when both Lori and I went to the first-grade one. I realize it's on a weeknight, a lot of parents work, you've got all kinds of activities going on, but in my mind, education is a priority."
Valuntas said the student activities committees and parent-teacher organizations could serve as interfaces with the Education Advisory Board to share information.
"Other than invitations that I might get as a council member, I don't have much of an idea what's going on out at Royal Palm Beach Elementary or H.L. Johnson, a little more at Crestwood and the high school because of issues that we've had in the past," he said.
Valuntas said it is troublesome that the Education Advisory Board was silent when the school district changed boundaries at Royal Palm Beach High School several years ago, allowing in many students from outside the village.
"Nobody knew or nobody paid attention enough to know, and the bottom line is if these things are important to you, you make it your business to know," he said. "That's something that the Education Advisory Board should have known and should have been passed along to the council."
The council reorganized the Education Advisory Board with new membership, but with one-year terms rather than two years as in the past, which does not please Valuntas because he thinks it reduces continuity on the board. He pointed out that if a member is not doing his or her job on any board, the council can dismiss them, no matter what their term.
"You're not entitled to these seats, so I would rather see something where you get a two-year term probably staggered and increasing the size again," Valuntas said.
He added that the board's current role is to screen and nominate scholarships, which he feels is an important function, but it's all that they do currently.
"I don't know if [nominating scholarship recipients] is necessarily the best use of our dedicated volunteer time," Valuntas said. "I'm very impressed by the people we have on our Education Advisory Board, and it's no easy task getting all the [scholarship] applications, and reviewing them is important, but so is letting us know about boundary changes or what's coming up."
Valuntas said he is enthused by the apparent eagerness of the principals and Andrews to work with community leaders to form partnerships. "Marcia Andrews is extremely involved and helpful with the village whenever she can be," he said.