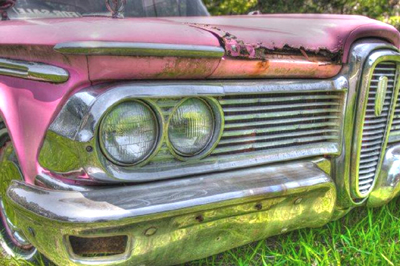 "Artists Do the Blues," an invitational exhibition of 30 local artists, will open Friday, Oct. 19 from 6 to 9 p.m. at the Clay-Glass-Metal-Stone Gallery.
The exhibition is curated by Betty Wilson and Linda Manganaro, and it will be part of the week-long Lake Worth Blues Week ending in a major blues festival Saturday and Sunday, Oct. 20-21.
Invited artists throughout Palm Beach County will be participating.
Many of the shops and restaurants in downtown Lake Worth will feature blues and jazz performers well into the weekend. Clay-Glass-Metal-Stone Gallery is no exception. Local musicians will be dropping by to fill the sidewalk in front of the gallery with classic blues sounds.
Inside the gallery will be 30 or more interpretations of what the blues can mean or what they do to artists. All media will be represented, from photography, painting and mixed-media to pottery and sculpture. Artists will be on hand to discuss their works and mingle with visitors.
Every exhibition in the gallery has its unique assortment of foods, desserts and wines. In keeping with the theme of the exhibit, Wilson and Manganaro will be setting out a wide assortment of blue food and drink. They are currently combing the aisles of specialty shops and supermarkets looking for the finest blue fare that can be found. Suggestions are welcome.
Clay-Glass-Metal-Stone Cooperative Gallery is sponsored by the Flamingo Clay Studio, a nonprofit arts organization whose mission is to provide affordable studio and gallery space for three-dimensional artists. The gallery is located at 605 Lake Ave. in downtown Lake Worth. Hours are 9 a.m. to 1 p.m. Sunday through Tuesday and 9 a.m. to 9 p.m. Wednesday through Saturday.
Gallery openings are held the first and third Friday of each month from 6 to 9 p.m. with many special events in-between. For more information, call Joyce Brown at (215) 205-9441 or jclay6@aol.com. The gallery phone number is (561) 588-8344.
Above: A depiction of the Blues Brothers car by Shahn Gross.