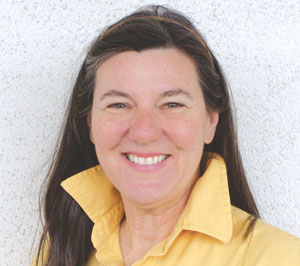 THE SONIC BOOMER
Have you noticed? Major retailers have already put out their Christmas merchandise. This is absolutely ridiculous! It's not even Halloween yet! It's a blatant effort to get inside our pocketbooks!
I love it.
In the first place, the Halloween merchandise has been out since August, so it has already had a good run.
In the second place, I have a store, so I'm one of the ones trying to get into people's pocketbooks.
In the third place, if anything's going to save the economy, it's Christmas. A lot of people who don't even believe in Christmas benefit by it and, for those of us who celebrate the holiday beyond all reason, fa-la-la-la-la!
Over the years, I've often heard it said, "If only we could keep Christmas in our hearts all year long." Well, Macy's decided to help us do just that — as did JCPenney, Sears, Nordstrom, Dillard's and Walmart. They've backed up Dec. 25 to Oct. 10 and, next year, it'll be Sept. 10.
Realistically, you wouldn't think there'd be enough red and green schlock in the world to keep up with the demand but, oh, there is.
At their wit's end as to what to do about décor, manufacturers have now produced Christmas tree ornaments in colors like purple, turquoise, pink, alien green and (new this year) black! Nothing says, "Welcome to the world, Little Guy," like a bunch of black draped around.
And clothing? Already this month, I've seen everything — T-shirts, slippers, mufflers, mittens and a huge fuzzy hat with antlers that dances around and sings, "Grandma Got Run Over By a Reindeer" when you press a button.
A lot of this stuff would be more apropos for April Fool's Day — the only holiday as yet unexploited by retailers. (Let my store be the first. "I know it's marked $1.99 but it rings up at $10.99 so that's what you have to pay. April Fool's!")
But back to Christmas.
When my father was 9, he saw a fabulous Lionel train set in the Gimbels department store window downtown. Oh, man, did he want that train set. He knew it wasn't in the family budget, but Santa would surely come through. He sat down and, in his best penmanship, wrote the old gent a letter imploring, pleading, begging for that train set. He talked incessantly about the train, was as good as a 9-year-old boy could be, and watched the calendar like a hawk.
His mother was watching the calendar, too. She had four other boys and a husband who drank most of his paycheck. But she didn't want to disappoint her favorite son.
So, on Christmas morning, little Emmett received a train — an immovable carved block of wood in the shape of a train — and he was sorely disappointed. But when he complained, his mother replied, "Do you know what I got? An orange."
An orange.
I keep that orange in mind when I'm deciding whether to purchase a singing antler hat — in October.