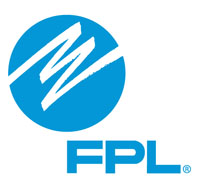 The Royal Palm Beach Village Council last week granted Florida Power & Light the ability to do temporary night work replacing high-power electric lines within FPL's easement that runs through the village.
The application was approved Oct. 4 on a 3-1 vote with Mayor Matty Mattioli opposed and Vice Mayor Fred Pinto absent.
FPL did not need to apply for permission but put in an application after the village received noise and light complaints from some residents near the easement.
Village Attorney Brad Biggs said the Florida Public Service Commission has exclusive jurisdiction over FPL improvements, replacements and extensions that have to do with the welfare of the public.
Planning & Zoning Director Bradford O'Brien said FPL asked for a variance to allow electrical line construction in the FPL corridor for six weeks from mid-October through Nov. 30 between the hours of 10 p.m. and 7 a.m. between Madrid Street and Southern Blvd.
The work would progress along the corridor and would not affect any single homeowner for more than a few nights, O'Brien said.
According to the application, the work on the high-power transmission lines can only be done at night when electrical demand is low. Work lights will be directed away from residential areas.
However, Larry Zabik, an engineer who lives on Las Palmas Street, 100 feet away from the easement, said he thought FPL could do the work during the day.
"They have been working since February," Zabik said. "There are about six main lines that run up and down the easement. Four or five are complete. They have one or two left. I think it's a schedule issue."
Zabik said he had watched the bulk of the work being done during the day over the summer when demand was highest. "They have also worked some nights," he said. "We've heard them. If we give them the variance, and they've already worked at night, for 42 days you will be giving them carte blanche to make all the noise they want up and down the easement."
Zabik added that the lighting is from several different sources and it will be impossible for them to direct so that residents can't see them.
Former Councilman David Swift agreed with Zabik, adding that if the council approved the application, they would have a meeting room full of residents near the corridor complaining about the noise and light.
Mattioli said he could not remember in his 30 years in the village and 20 years on the council when FPL had given them consideration. "Now you're asking us for a favor, but you never did us a favor," he said, referring specifically to a recent request the village had made to get electric lines installed at Royal Palm Beach Commons Park.
"That's still going on, and I could go on and on, but I won't," Mattioli said. "We don't own the electric company. I wish we did. We wouldn't have the problems that we have. You are the only electric company that we have. We are at your mercy. According to our attorney, we don't have much choice in this matter, but if we did, I would say no."
Councilman Jeff Hmara asked whether there was some alternative to get the work done.
FPL's E. Jean Salem said the work has been going on since spring, but certain lines can be taken out only at night.
"The load demand is too great during the day, and it would interrupt service to the entire county if they were taken out during the day," Salem said. "That's why for a short period, certain lines have to be taken out at night."
She added that most of the night work would be from Okeechobee Blvd. south, where homes are far away from the corridor.
Councilman Richard Valuntas suggested that if the council approves the application, that a condition be made that the noise level be limited in some manner.
Councilwoman Martha Webster said since the request was through Nov. 30, the council approve it and get the work over with. She also pointed out that any extensions to that date would have to be approved by the council.
"We clearly have control over those circumstances if they are not met," she said. "I'm just looking at what's best for residents here. Is it better to get the work done so that they can move on?"
Webster also pointed out that denying the variance could lead to legal issues for the council.
Village Manager Ray Liggins said FPL had applied for a permit to do work during the day, but it came to the village's attention that the utility was doing some work at night after residents complained. "If they continue to do the work at night, there is no enforcement we can put over them," he said. "It's their easement, and they have a right to do that work.
Liggins also pointed out that FPL stopped the work at the village's request although the company was not legally obligated to.
Valuntas made a motion to approve the variance with a condition that they would be limited to 14 days to do the remaining work north of Okeechobee Blvd.
The motion carried 3-1, with Mattioli opposed and Pinto absent.