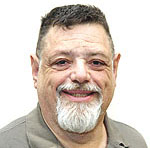 'I' ON CULTURE
A film like Pitch Perfect promises almost nothing, but it delivers a lot of good-natured fun as well as some good singing. To a degree, this is where the TV show Glee should have gone after its first season. The story line is a bit silly, the idea behind the whole thing is overused, but we had a lot of fun.
The story follows the traditional one in college (and high school) comedies, where a bunch of lovable losers overcome strife to beat the bullies and give a feel-good conclusion to the audience. In this case, a group of girl a cappella singers (that means singing without instrumental accompaniment), the Bellas, loses to its male counterpart, the Treblemakers, at the national finals. To add to their humiliation, their leader Aubrey (Anna Camp) actually vomits on stage. The following year, they manage to recruit a group of weird types like Fat Amy (the wonderful Rebel Wilson). Another leader, Chloe (Brittany Snow) waylays heroine Beca (Anna Kendrick) in the shower at their dorm after hearing her sing. Beca is not interested, but after her father promises her support toward her real goal, moving to Los Angeles to become a DJ, if she takes part in activities, she joins the group.
The girls are tied to the old songs and routines that Aubrey wants and are no match for Bumper (Adam DeVine) and his Treblemakers. Beca likes Jesse (Skylar Astin), one of the boys in the group.
From then on, a lot is predictable. The girls wind up following Beca and do modern songs and eventually are in the national finals against, who else, the boy group on their own campus. If you can't figure out what happens next, you haven't been watching comedies over the past half-century.
Kendrick is very good in this. She plays a more relaxed version of herself; she has been excellent in a series of very dramatic roles. Here she demonstrates a cool comic touch. She still is intense, but she can also smile, enjoy herself and fall in love. Astin is fine as the love interest. He is relaxed, good-looking, a fine match for Kendrick. Wilson steals just about every scene she's in. She's loud, brash and very comfortable in her oversized skin. She was wonderful in Bridesmaids; here, she's even better. Ester Dean, Hana Mae Lee and Alexis Knapp also have fun roles that turn more than a few stereotypes on their ears. John Michael Higgins and Elizabeth Banks (one of the movie's producers) are hilarious as the announcers who somehow manage to be at all the events.
The film works on many levels. Beca, unlike most leads in films like this, actually learns that it is her own flaws holding her back; she is afraid of getting close to anyone and has to learn to both trust and give. Her learning about herself and her willingness to attempt change provide a strong bridge between the typical movie sections of helplessness and triumph. Even better, Kay Cannon's script goes out of its way to let even the most awkwardly comic of the heroes get their moment in the sun. Jesse's roommate, the incredibly weird Benji (Ben Platt), who lives for Star Wars and magic, turns out to have a lovely voice after he's brought into the Treblemakers when the lead singer gets a chance to sing backup for John Mayer and leaves. Fat Amy tells everyone she calls herself that so no one else can do it behind her back, and that she believes in total honesty just before revealing that her name is "Fat Patricia." Knapp reveals she likes sex, although everyone in the group already pretty much knows she's easy. Dean stands up to present her own secret (which everyone assumes is that she's gay) and admits to having a major gambling problem.
But the film is so unpretentious, so happy just to entertain, that it is hard to resist. While I felt a bit aged at the characters' view of The Breakfast Club as an old movie, and even more at the choice of songs (they look at the '80s as the era of golden oldies), I enjoyed the music. Assuming that the actors actually performed the numbers, they all managed to be good enough to be believable as championship-level college seniors.
This is not a great movie or even a very good one. It is simply a lot of fun and definitely worth spending time at if you like the kind of songs that are popular now. In other words, a good "B" movie.