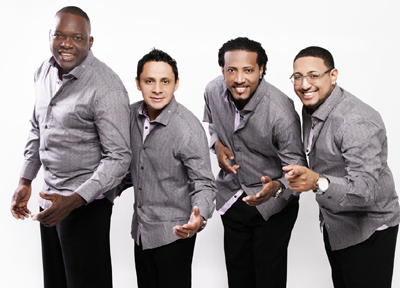 The Central Palm Beach County Chamber of Commerce will host the sixth annual SalsaFest on Saturday and Sunday, Nov. 17 and 18 at Greenacres Community Park.
Featured acts topping the entertainment lineup for 2012 include international recording artists Grupo Niche (8 p.m. Saturday), Ismael Miranda (6 p.m. Saturday) and Sonora Carruseles (5:30 p.m. Sunday).
"We are very pleased about our return to the City of Greenacres," said Jaene Miranda, CEO of the Central Palm Beach County Chamber of Commerce. "We are just as excited to announce that our Dr. Harvey Montijo, a noted orthopaedic surgeon with the Center for Bone & Joint Surgery and founder of the Optimal Wellness and Longevity Institute, is back to lead our SalsaFest committee as honorary chair."
Montijo joins South Florida Ford Dealers, Independent Imaging and BB&T to present what is expected to be the top Hispanic event in Palm Beach County.
SalsaFest Committee co-chairs Martha Reyes and Rafael Perez of Havana Restaurant give credit for the great music lineup to the sponsors who have made a commitment to bringing this cultural experience to South Florida. "It's great to have our presenting sponsors recommit to our event again this year," Reyes said.
"It is a vote of confidence when your sponsors return without hesitation," Perez added. "We had a wonderful showing last year with over 20,000 in attendance and expect the same, if not better, this year. We would also like to thank our presenting media sponsors Mia 92.1 and Telemundo for getting the word out to the community."
But the excitement for SalsaFest 2012 does not stop on the main stage. Carnival rides, Chihuahua races, appearances by costume characters, dance and domino competitions, salsa cookoffs, bounce houses, a business expo, arts and crafts, and many other activities will have festival visitors enjoying a great day with their family and friends.
Back for the third straight year is the Sizzling Salsa Cooking lineup that includes La Cocina de Ninos (the Kids Kitchen), competitions by young chefs from the Palm Beach County School District and salsa-cooking demonstrations. The fiery competition peaks as the event features mayors and officials from Greenacres, Wellington, Royal Palm Beach, Loxahatchee Groves, Lake Worth and the Indian Trail Improvement District in a Sizzling Salsa Caliente Showdown.
Advance tickets to SalsaFest are available now on the official web site www.salsafest.net for $10. Family 4 packs are available for $30. Kids 7 and under are free. Tickets can also be purchased at TD Bank, Havana Restaurant or El Bodegon Supermarkets for $8 each — a savings of $2 per ticket.
If you're interested in being part of the event, call Maritza Clark at (561) 790-6200 or e-mail maritz@cpbchamber.com. For a full lineup of the festival's entertainment, visit www.salsafest.net.
ABOVE: Grupo Niche is scheduled to perform at SalsaFest at 8 p.m. on Saturday, Nov. 17.