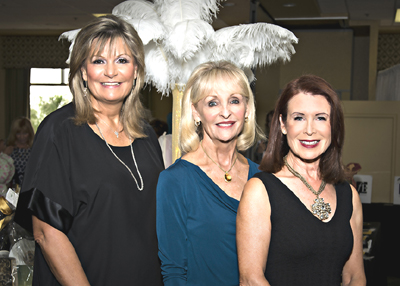 The annual Frankino Luncheon benefiting KidSanctuary Campus Inc. was held Sunday, Nov. 18 at the Ibis Golf & Country Club.
Chaired by Ginny Bordi, Carole Crysler and Cheryl Abrams Shaller, Advisory Chairs Madeline Fink and Cindy Mandes, and Honorary Chair Connie Frankino, the event featured an exclusive pop-up store from Saks Fifth Avenue where guests could shop followed by lunch and a Saks Fifth Avenue fashion show.
Saks Fifth Avenue of the Gardens served as the grand corporate sponsor with Donna Peters as the grand raffle sponsor. A lucky raffle winner was chosen for a one-week stay at the Grand Luxxe Residence Club in the Riviera Maya, the deluxe, five-star resort which features a Jack Nicklaus–designed course, stunning architecture and sleek interior finishes, shimmering pools, and the exclusive Brio Spa & Fitness Center.
KidSanctuary Campus Inc. is a charitable organization located in Palm Beach County committed to assisting children who have been removed from their home because of neglect and abuse. With land donated by Palm Beach County, and a capital campaign currently in place, the first house, sponsored by the J.M. Rubin Foundation, will open this December. The Dodero Family Cottage will be the second home to be built on the property with a groundbreaking estimated to take place early next spring. The capital campaign, led by Edward M. Ricci, Esq., will continue to raise the necessary funds for the construction of two additional homes and a recreational/therapy building.
The mission of Kid Sanctuary Campus Inc. is to ensure that each child receives the benefits of a sense of belonging and permanency in a caring and positive environment that nurtures self-esteem and hope. For more about KidSanctuary, call (561) 653-8274 or www.kidsanctuarycampus.org.
ABOVE: Event chairs Ginny Bordi, Carole Crysler and Cheryl Abrams Shaller.