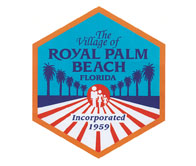 Some Royal Palm Beach youth sports are flourishing, while others are still recovering from economic challenges that had parents cutting back on participation, according to providers who spoke at the Nov. 19 meeting of the Royal Palm Beach Recreation Advisory Board.
The most positive outlook came from Mal Hasan, president of Royal Palm Beach Youth Soccer, who said the league had just completed its fall season with a record number of participants.
"Normally, we would offer a recreational and competitive program. This season, we introduced an all-star program for our rec members," Hasan reported. "From the under-10 through under-18 teams, we were able to put together nine all-star teams, a boys and girls team for each age group, [and] an extra girls team in the under-18 group because there was such high demand and so much talent."
In addition to the regular recreation season, these kids met as an all-star team once or twice a week to practice. "We decided that at some point during the season, we would send these kids off to participate in a recreation tournament somewhere else in the state," Hasan said.
The tournament they located was in Cocoa Beach, where seven of the nine teams participated in the finals and five won the championship. "I think that speaks volumes for the recreation program itself, and if we were able to do that pretty much in a trial run, we really look forward to the upcoming season," he said.
The past season had 473 members in the recreational program, and 34 in the competitive program. Hasan, who also coaches the Royal Palm Beach High School boys soccer team, said the league is developing a feeder program that will help players develop their skills.
"We would like our recreation program to be the feeder system for the program as a whole, as opposed to these other clubs that go around recruiting from city to city bringing in teams from other clubs," he explained.
Hasan anticipates the spring registration to top 500. "I'll be a little disappointed if that's not the case," he said. "Everybody is very excited after this fall season."
Royal Palm Beach Youth Soccer's spring season will tentatively start with practice on Feb. 18 and the first games on March 2. It will run until the end of May.
In other soccer news, Hasan noted that the Palm Beach Soccer League has asked RPB to host the playoffs for its competitive program, which features more than 60 teams in a single-elimination tournament.
"That's something we hope to continue to do," he said. "The village has been very supportive of them, plus, we would like to think down the line in possibly hosting our own tournament, which would help generate additional revenue for the village and for our program."
In summary, Hasan said the future looks bright for soccer in Royal Palm Beach. "We have a really neat situation here in that we have all these kids starting in this program at 4 years old," he said. "We have a middle school coach here at Crestwood who's involved with our recreation program, so we start them here, we send them to somebody in middle school who's still part of us, and from middle school they go to the high school where I am the boys' coach."
Parks & Recreation Director Lou Recchio added that the village has been working on taking over the multipurpose fields at Seminole Palms Park. This will add the flexibility of additional field space, allowing the village to host larger sporting events.
Tedd Kenny, president of the Youth Baseball Association of Royal Palm Beach, said his program has been undergoing a transition.
Kenny has been involved in local youth baseball for about 18 years and took over as president of the program last January. "We're trying to build the program back up to what it used to be just a few years ago," he said.
The league recently finished its fall season. "Things went fairly well," Kenny said. "Fall is an instructional season, focusing more on the kids who are moving from a younger age group to an older age group. The spring is when we have the competitive season that leads into all-stars and travel."
Membership is up from fall 2011, when registrants totaled 272, compared with 295 for the season just completed. The program has 210 residents and 85 non-residents. Spring registration was also up, rising to 325 from 305 a year earlier, which Kenny attributed partly to adjusting prices to be more competitive with other leagues and focusing more on fun and learning.
"At some point there had been some focus on travel ball, and not really on recreational baseball and teaching the fundamentals," he said, adding that the league does have five travel teams, accounting for an additional 60 youth who play outside the recreational league.
Registration for 2013 is now open, and Kenny anticipates tryouts in late January with the season opening Feb. 23. He expected registration to be about 350.
Royal Palm Beach Wildcats Football League President Mike Wallace said the league plays under Pop Warner Football League rules.
"We don't make up things as we go. A lot of the rec football programs in Palm Beach County do that," he said, pointing out that weight divisions are standard across the nation. "Those rules are made by Pop Warner national up in Pennsylvania."
The enrollment numbers were down to 211 in 2012 from 265 in 2011. "Speaking with some of the other programs in the Treasure Coast Football Conference, they all had reductions also," Wallace said. "They kind of chalked it up to money and finances and the economy."
The cheer program in 2011 had 115 girls. This year it ended at 67 after starting the season with 85. The league had three cheer teams, two of which were competitive and did well. The oldest group placed second in local competition, which sent them to Orlando last month for regional competition.
Football had eight teams this past season, down from 10 the previous season.
Most of the board members are new, and the league was left with outstanding bills from the previous year, but managed to finish with a balanced budget, Wallace said.
One of the things that he likes about Pop Warner Football is that the players also have to do well in school, he said. "You have to show your coach your report card," Wallace said. "We're one of the few sports programs that do that."
Of the 278 kids in the program the past year, 24 were scholastic All-Americans, he noted.