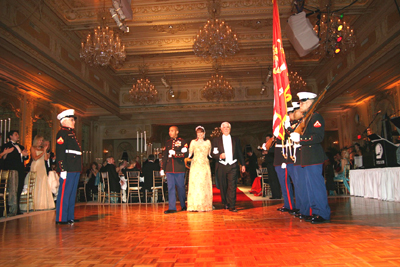 The next two exhibitions at the Palm Beach Photographic Centre both will be focused on the Palm Beach area and feature works by numerous local shutterbugs.
The exhibits are "Album 2012: Memories from Friends of the Palm Beach Photographic Centre" and "Lucien Capehart: Memories of Palm Beach." The double exhibition is open now and runs through Jan. 5.
"Album 2012" is an exhibition of incredible pictures taken by local photographers, including the following:
• Jeff Blakely — Blakely is an award-winning landscape architect specializing in residential estates and specialty commercial projects. His work has been exhibited in the annual (national juried) exhibitions of contemporary American painting at the Society of the Four Arts, Palm Beach, the Hortt Memorial exhibitions, Fort Lauderdale Museum of the Arts, the Pensacola National Drawing Show, the Magic Silver Show (photography), National Small Painting Show in Detroit and the Palm Beach Photographic Centre's InFocus annual juried exhibitions.
• Alexander W. Dreyfoos — The chairman and owner of the Dreyfoos Group, a private capital management firm, which grew out of his successful Photo Electronics Corp, Dreyfoos also is an Academy Award–winning inventor of digital imaging process equipment and a distinguished cultural philanthropist. His varied interests include yachting, flying, photography, scuba diving, ham radio, freshwater and deep-sea fishing and ocean sailboat racing.
• Bruce Gendelman — The founder and chairman of a national property and casualty insurance brokerage business and a licensed attorney, Gendelman is a resident of Palm Beach who has been taking photographs since he was 10 years old. The theme of his photos in this exhibition is "Reflections on Berlin," and the pictures were taken last month. "I was moved and haunted by this city," Gendelman said. "People, nature, the physics of our world have been the constants in my efforts. In particular I seek natural patterns, reflections of light and hidden meanings."
• Avram Glazer — Glazer rediscovered photography about three years ago. Most of his photos were taken in New Orleans, New York City and the Palm Beach area.
• Jean Matthews — Matthews is a photographer and artist, whose work includes landscapes, botanical and macro photography. A member of the Garden Club of Palm Beach, Matthews was recently appointed area vice chairman for photography by the Garden Club of America. She is a frequent participant in GCA photographic competitions and has won numerous awards.
• Tommy Morrison — Morrison studied photography at Rochester Institute of Technology and briefly worked with legendary French fashion photographer Patrick Demarchelier in New York City. Having established himself as a premier collector of classic 20th century and contemporary photography, Morrison is a serious photographer himself known for his exquisite travel photos from Cuba and other exotic locations.
Also on display now through Jan. 5 is "Lucien Capehart: Memories of Palm Beach." Only six years after arriving in Palm Beach in 1973, social photographer Lucien Capehart opened his own studio and became a familiar fixture on the local society scene for nearly 40 years. This exhibition includes 28 works from the early 1970s to 2011.
In addition to the exhibitions, there will be a lecture by photographer Dreyfoos on Wednesday, Jan. 2 from 7 to 8 p.m.
The Palm Beach Photographic Centre is located at the City Center municipal complex at 415 Clematis Street in downtown West Palm Beach. Hours are 10 a.m. to 6 p.m. Monday through Thursday and 10 a.m. to 5 p.m. Friday and Saturday.
For more information about the exhibitions, call (561) 253-2600, or visit www.workshop.org or www.fotofusion.org.
ABOVE: Lucien Capehart's photo 50th Annual International Red Cross Ball, January 2007, features chairs Nancy and Bill Rollnick being presented during the processional with the U.S. Marine Color Guard and Leo Albert.